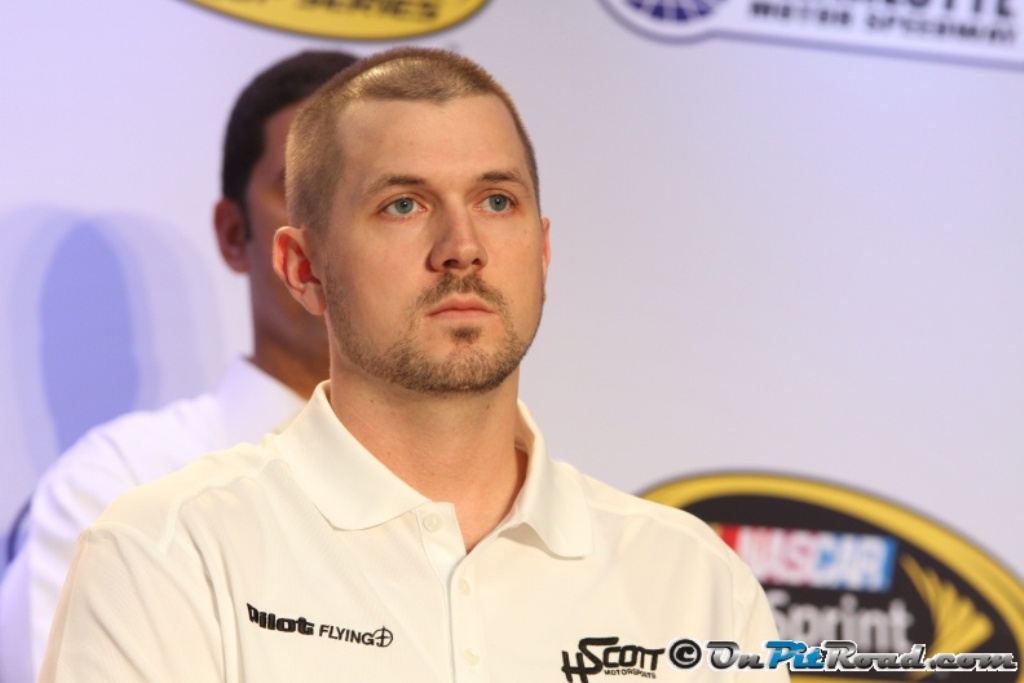 Motorsport.com is reporting that HSCott Motorsports has hired Jay Guy to crew chief for Michael Annett this upcoming season.
Guy has been crew chiefing in NASCAR since 1998 and most recently worked with David Ragan at Front Row Motorsports. Guy has also spent time with Wood Brothers Racing, Team Penske and Furniture Row Racing.
HScott is entering their second season of Sprint Cup Series competition. They ran a single car last year with rookie Justin Allgaier behind the wheel, finishing 29th in points with a season-best 15th place finish taking place twice at Charlotte Motor Speedway and Homestead-Miami Speedway. They announced during the media tour that Annett will join the team in a second car.
"Obviously this opportunity came upon very late, but it was one that I couldn't pass up and wanted to jump on," Annett commented at the time. "I've been around this sport from when Harry was getting into it, and to see every organization that he has come into, whether K&N, truck series, it doesn't take very long for them to have success. I think we saw that last year with having a brand new Cup team and I think it was just about mid-season and Justin and I started as rookie last year and we were parked next to each other, and he kept getting further and further away from me to ask questions. Just to see the success that they have experienced in that second half, I don't think they wanted to see the season end.
"I know there is going to be some growing pains as we haven't introduced a car number yet, let alone a crew chief. I think that I can already see with this organization as we need to get moving, we need to get going and everything is in the works and everything at the shop is moving along. We still need to fill some spots with people, but we're not just going to be filling spots. Everybody from Harry to Steve, they're very calculated and that's why they have the success that they do. to be able to jump into an organization that was on a roll last year that is going to keep going and getting better is a huge opportunity for me."