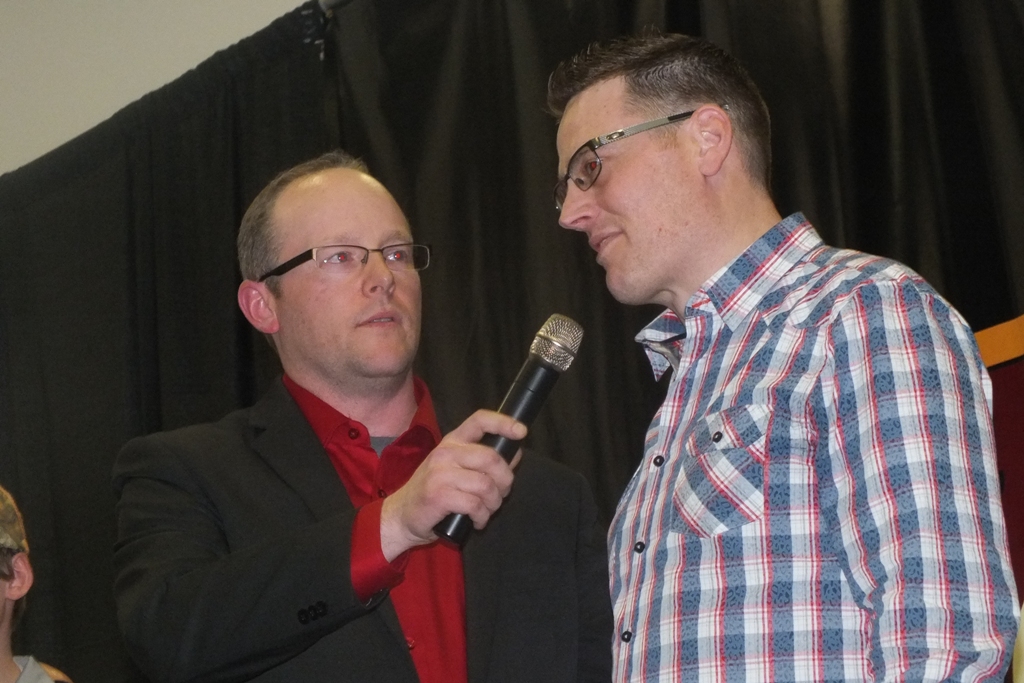 As part of the Short Track Night of Champions at the Motorama Custom Car and Motorsports Show, the 2014 Ohsweken Speedway Champions were honored for their accomplishments.
Ryan Hunslinger won the inaugural Crate Sprint Car Championship, and it didn't come easy as he faced some adversity. Hunslinger would suffer burns in the lower nether regions in a midget wreck, making for a couple of uncomfortable weeks.
"Well, it wasn't a lot of fun the first couple of weeks back, but I've got great car owners that spend a lot of money to keep me in a racecar and I'm committed to run for the championship with them," he commented. "So even with burnt balls, I showed up and did the best that I could. After today, I don't want to talk about my balls in front of the public again."
Dave Silverthorn Jr. would take home the Thunder Car Championship after making the switch from asphalt racing to dirt for 2014.
"It was a lot of fun switching from pavement to dirt, and we just kept being consistent and here we are," he commented.
Tyler Lafantaise hadn't planned on running the full schedule, though ended up going forth in contending for the championship after a solid start to the year.
"The car was awesome, super fast," he commented. "I could take it to any track and not change anything and be fast. We did so well that we decided to build a new car."
Scott Hall was honored as the Sr. Micro Sprint Champion, while Hannah Farrell was honored as the Expert Micro Sprint Champion. Both drivers are hoping to get behind the wheel of a Crate Sprint Car soon. William Curr accepted honors for the Beginning Micro Sprint Championship, while Dusty DeBoer picked up honors for his second straight Bomber Championship.
"It's an intense little race," DeBoer said. "You're going around a track that's about half a groove wide and we're going about three, four-wide. It's really tough. You got to keep your head on smartly."