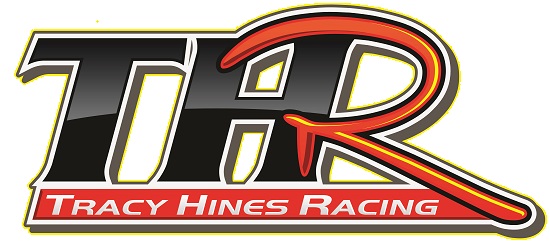 NEW CASTLE, Ind.—April 16, 2015— Two-race weekends in his home state of Indiana, especially in a sprint car,  provide Tracy Hines some extra motivation and excitement. With the Amsoil USAC National Sprint Car Series season about to hit its stride, Hines will visit a pair of legendary Hoosier State quarter-miles this weekend with The Carolina Nut Company DRC, beginning at Bloomington Speedway, followed by Tri-State Speedway.
The Amsoil USAC National Sprint Car Series event at Bloomington Speedway that will be co-sanctioned by the Midwest Sprint Car Series (MSCS) is set for Friday, April 17, with the visit to Tri-State Speedway in Haubstadt, Indiana, rolling off on Saturday, April 18. Each event will serve as the 2015 season kick off at their respective track.
"Racing at a track on their opening night of the season is always pretty neat," said Hines. "They have been doing quite a bit to the facility at Bloomington (Speedway) the last few years. With new lights this year, it should be even better for both the drivers on the track and the fans in the stands. Haubstadt (Tri-State Speedway) is always a great show as well, with amazing fan turnout."
Hines raced twice at Bloomington Speedway in 2014, once with the Amsoil USAC National Sprint Car Series and once with the Honda USAC National Midget Series. He finished 22nd in the Indiana Sprint Week event for the series at the track. Engine problems early in the night forced him to a back-up car and he wound up using a provisional to start the main event. During Indiana Midget Week, Hines finished 10th at the quarter-mile bullring. The veteran driver won with the Amsoil USAC National Sprint Car Series at Bloomington in 2005.
"We don't get to race at Bloomington all that much anymore, so it's a good thing we have raced there a lot in the past and have some good notes for that place," he shared. "In the sprint car we had a tough go of it there last year and had an okay run in the midget. That's another place that's it's been a while since I've won at, and we would really check another one off the win list there."
The native of New Castle, Indiana made three starts at Tri-State Speedway last year. Hines earned a best finish of ninth in the fall at Haubstadt with the Amsoil USAC National Sprint Car Series. He was 14th in the spring event for the sprint cars at the track and was 19th during the Indiana Midget Week show for the Honda USAC National Midget Series. Hines was victorious with the Amsoil USAC National Sprint Car Series at Tri-State Speedway in his championship winning season of 2002.
"Haubstadt (Tri-State Speedway) is a unique place with a lot of character," said Hines. "When you go there, you know you'll always have multiple grooves to race on. You can come from the back there, but it's always better to start up front, especially on the tighter tracks where you are in lapped traffic in just a few laps."
Thus far in 2015, Hines has made six starts with the Amsoil USAC National Sprint Car Series. He finished a season-best fifth in the opener of the two-night event at East Bay Raceway Park in Florida in February. He finished eighth a couple of weeks ago in the traditional "Northern" opener at Lawrenceburg Speedway in Indiana, after using a provisional and charging from the back of the field. Hines is currently 10th in the standings, just three points out of ninth.
Hines made his first Honda USAC National Midget Series start of 2015 last weekend in the Kokomo Grand Prix at Kokomo Speedway in Indiana and finished second in the 30-lap main event. The originally scheduled two-night event was cut to a single-night show due to inclement weather. Hines opened the night as the seventh-fastest driver in time trials of the 30 entries and followed that up with a second-place effort in the second heat race to lock himself into the main event. He is currently second in points, just eight markers out of the top spot as he chases his first Honda USAC National Midget Series title.
Hines is contesting all three USAC national series again in 2015, as well as making occassional winged sprint car starts when the schedule allows.
Tracy Hines Racing would like to thank Primary Sponsor:  The Carolina Nut Company. Associate Sponsors for 2015 include: Elliott's Custom Trailers and Carts, Hansen's Welding Inc, MPHG Promotions Inc., Turbines Inc., Parker Machinery and Hughs Brothers.  Product Sponsors that are part of Tracy Hines Racing in 2015 include: Afco Racing Products, Hoosier Racing Tires, Indy Race Parts, Schoenfeld Headers, Shadow Graphix, Bell Racing, Earl's Performance Products, Autonet Mobile, ProSource Professional Resources, Race Bumpers, Driven Racing Oil, Sander Engineering and Kenny's Components.
For more information on Tracy Hines Racing, visit http://www.tracyhinesracing.com. Follow Tracy on Twitter at www.Twitter.com/TracyHinesRacin and "Like him" on Facebook at: https://www.facebook.com/Tracyhinesracing.