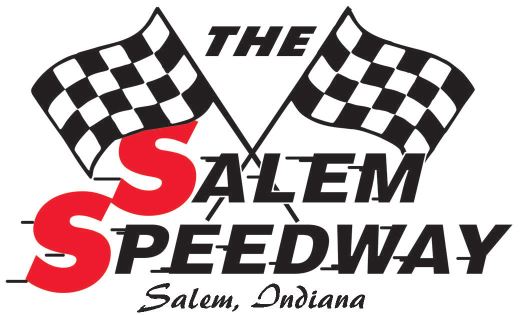 Event: Federated Auto Parts 200
Date:
Sunday, April 26, 2015
Venue: Salem Speedway
Grant Enfinger
No. 23 Allegiant Travel / Triple-K Construction Chevrolet Impala
Federated Auto Parts 200 Event Preview
Going Four-for-Four
… Grant Enfinger, the winner of the last three Automobile Racing Club of America presented by Menards (ARCA) races, looks to make it four wins in a row this season, with a victory at Salem Speedway in Salem, Ind. Enfinger will pilot the No. 23 Allegiant Travel / Triple-K Construction GMS Racing Chevrolet Impala.
Enfinger Returns to Salem … Sunday's marquee event marks Enfinger's fifth start at the famed short track. Enfinger won last year's Federated Auto Parts 200, and is looking to score his second win at Salem Speedway.  The Fairhope, Ala. native is running for his 12th trip to ARCA's victory lane, and his ninth short-track victory. Enfinger leads the championship point standings by 120 markers after three events. Most recently at Fairgrounds Speedway Nashville (Tenn.) (FGS), Enfinger earned the Calypso Short Track Challenge and crew chief Jeff Stankiewicz claimed the Cometic Crew Chief of the race award. GMS Racing is going for their fifth consecutive ARCA Racing Series victory, dating back to the 2014 season finale at Kansas Speedway with Spencer Gallagher.
Changing It Up … Beginning this weekend, Kelly Kovski permanently takes over the position as crew chief for Enfinger and the No. 23 Allegiant Travel / Triple-K Construction team. Kovski led Enfinger to victory lane the first three consecutive races during the 2014 season as well as one pole award at Talladega Superspeedway. Kovski also has driving experience to his credit, making 22 career starts in ARCA with a best-career finish of fourth at the Illinois State Fairgrounds and DuQuoin State Fairgrounds.
Chassis Choice … Enfinger will pilot chassis No. 201 at Salem this weekend. This chassis visited victory lane in 2014 at Berlin Raceway in Marne, Mich. In 2015 Enfinger has piloted this chassis to victories at his home track at Mobile (Ala.) International Speedway and his most recent win at FGS.
Catch the Action … The Federated Auto Parts 200 at Salem Speedway will go green at 2:15 p.m. EDT. ARCA Radio will broadcast the Federated Auto Parts 200 in addition to LIVE timing and scoring onARCAracing.com.
Social Media … Be sure to follow GMS Racing on Facebook, Twitter and Instagram @GMSRacingLLC, Grant Enfinger on Facebook and @GrantEnfinger on Twitter. For more information on GMS Racing visitwww.GMSracing.net.
Tune-In Alert …  GMS Racing will host a weekly video and podcast series as a behind-the-scenes experience for fans. The video series, Before the Green Flag will feature race previews and storylines leading up to race weekends with interviews from drivers and team personnel. The podcast series, Wheelin' It provides an inside look at all of the personalities that make up GMS Racing. Catch the latest installments on Wednesdays before the race. Wheelin' It and Before the Green Flag can be found on the GMSracing.net Multimedia page.
Travel is Our Deal …  Based in Las Vegas, Allegiant makes leisure travel convenient and affordable. Allegiant operates service in and out of two locations servicing the surrounding area of Salem Speedway, Owensboro, Ky. (OWB) and Indianapolis, Ind. (IND). With low-low fares, nonstop flights, all-jet service and premier travel partners, Allegiant provides a complete travel experience with a great value without all the hassle.
Grant Enfinger Quote:
"I am really looking forward to returning to Salem Speedway this weekend with our Allegiant Travel/ Triple-K Construction Chevrolet. I love the track, and short tracks have been really strong for us this year. Salem is unlike any other racetrack on the circuit. Both ends of the racetrack are different, things happen in a hurry, and we'll have to make the right strategy calls with the tire allotment. We expect to unload a great Chevrolet this weekend, the guys have put in a lot of time and effort and I cannot thank them enough. Hopefully we can bring another trophy back for everyone at GMS Racing and keep this streak going."
-GMS Racing would like to offer our deepest heartfelt condolences to the Byrnes family on the loss of Steve Byrnes. He was a supremely talented and delightful person and his contributions to the sport are immeasurable. Our thoughts and prayers are with Steve's family.
ABOUT GMS RACING, LLC: GMS Racing LLC, competes full-time in the NASCAR Camping World Truck Series and ARCA Racing Series presented by Menards with drivers Spencer Gallagher, Brandon Jones, and Grant Enfinger. Formerly based out of Las Vegas, Nevada, home of Allegiant Travel, GMS Racing is now housed in a state of the art 51,000-square-foot shop in Statesville, North Carolina.