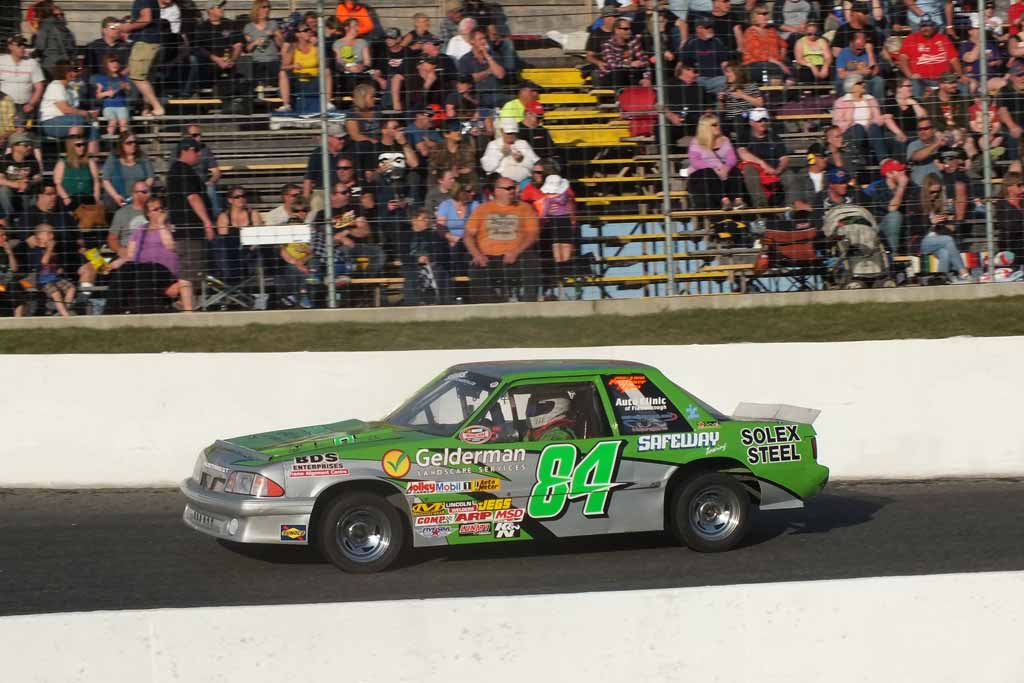 On Saturday night at Sunset Speedway, Lisa DeLeeuw would battle hard throughout the full Mighty Mini feature en route to a solid 15th place finish.
She started off the night by posting a strong fifth place finish in her heat to automatically qualify her for the feature. She would then finish 11th in the Quick Qualifiers Dash.
The redraw would set her up to start 10th for the 20-lap feature later that night. She'd battle hard the first half of the feature, though fell back to the 12th spot by halfway. She continued battling hard for the second half, finishing 15th.
Thanks to Partimer Signs, Gelderman Landscape Services, Skytec Rentals, Can-Am Alignment, Millgrove Gardens, BDS Frame and Alighment, B&D Auto Recyclers, Safeway Towing, Phoenix Place, Auto Clinic, Ponderosa Nature Resort, Ancaster Embroidery, Country Girl Designs and Sunflower Studios for their continued support
.
See photos from the night via the DY Racing website at https://dyracing.wordpress.com and like the DY Racing facebook page at http://www.facebook.com/dyracing.
DeLeeuw will return to Sunset Speedway this weekend in search of his first top-10 of the year. The night starts off with time trialing for the Limited Late Models at 3:30, followed by the Mighty Mini and Mini Stock heats. Opening ceremonies and the rest of the night begin at 5pm.