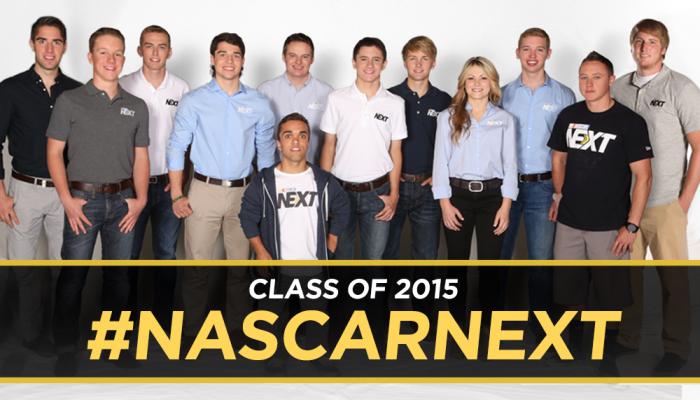 CHARLOTTE, N.C. (May 7th, 2015) – For the second straight season, Georgia racer Austin Hill was inducted into the NASCAR Next class, a group of select drivers who are believed to be the future of the sport, on Tuesday morning at the NASCAR Hall of Fame.
The announcement comes after Hill recorded three straight victories – stretching from the final two races of 2014 to the 2015 season opener – in the NASCAR K&N Pro Series East.
Along with that impressive streak, Hill also sits second in the K&N Pro Series East championship standings (just three markers from the points lead) through the opening three races this season.
"We were trying to get four wins in a row at Greenville but we just did not have enough speed," Hill said about his season-to-date. "I have been happy with the first three races this season, especially considering where we sit in the points standings right now. We are really hoping to get some more wins and the championship this season."
Hill will join 2015 Chili Bowl champion Rico Abreu, Nicole Behar, Roush Fenway Racing developmental driver Kyle Benjamin, James Bickford, William Byron, Cole Custer, Jesse Little, part-time NASCAR XFINITY Series driver Dylan Lupton, reigning Snowball Derby winner John Hunter Nemechek, and Dalton Sargeant in the group this season.
"The NASCAR Next initiative spotlights the future of NASCAR, a collection of promising young talent who have shown the potential to one day reach the highest level of our sport," Jill Gregory, NASCAR senior vice president for industry services said. "Alumni – and current members – of the NASCAR Next program are achieving success at the national series level, and we are confident that this class will build upon that foundation of excellence for many seasons to come."
Like last season, Hill will be hoping to improve upon his media skills, such as participating in more interviews and interacting with reporters, as well as increasing his fan base and getting to know potential NASCAR national series team owners.
"I feel like I really need to work on learning how to talk with the media," Hill explained.  "I am also really hoping to try and get my name out to a broader fan base in the group this season. And I am of course looking to meet some new people and build more relationship while in the NASCAR Next class."