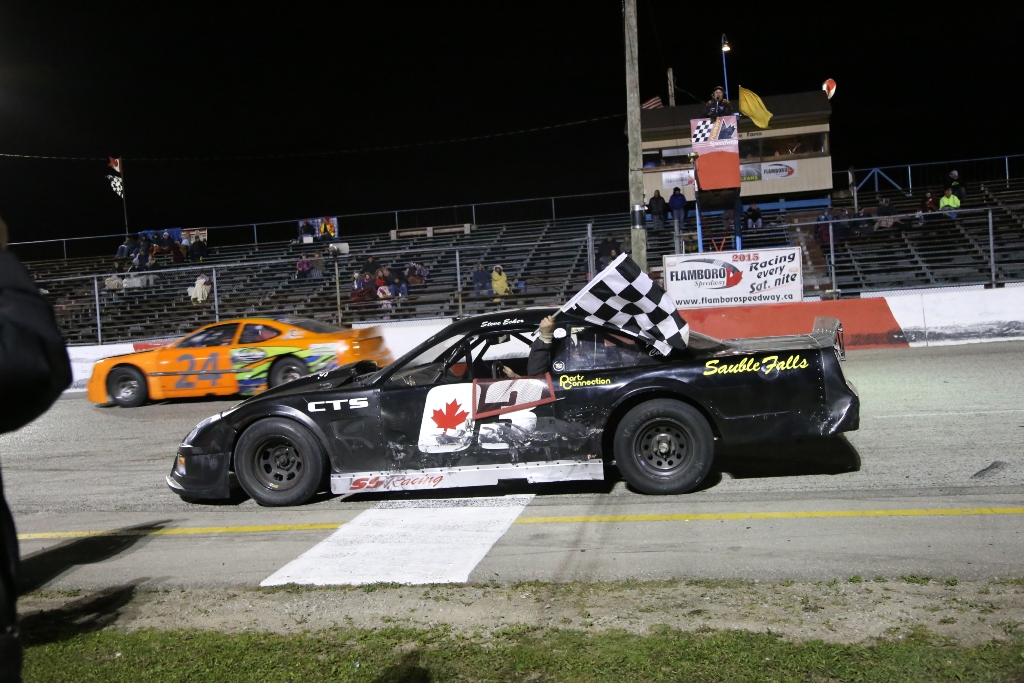 On Friday night, some of the best Thunder Cars from across Ontario would do battle at Flamboro Speedway in hopes of qualifying for the pair of Frostoberfest features.
The first heat would see Jason Legge run into problems before the start, pulling off. Then, Chris Howse would get spun on the first lap. Steve Ecker went on to pick up the win ahead of Shawn Chenoweth, Jeremy Bean, Matt Bentley, Cayden Lapcevich, the 62, Marty Monette, Andrew Roberson and Howse.
Ken McNicol won the second heat ahead of Mark Burbridge, Ken Grubb, Brad Collison, Coltin Everingham, Jeff Bean and Bob Parsons.
Bobby Mercer won the third heat ahead of Shawn Arnott, Glenn Schurr, Randy Rusnell, Dennis Cybalski, Kevin Gallant, Chad Corcoran, Justin Collison, the 67 and Wayne Phillips.
The second of heats would not get run on Friday night as a result of the track hitting their curfew due to an hour and 20 minute delay to fix the backstretch catchfence after a wreck in the mini stock features. Those heats were added to Saturday's show, that was set to a include a b-main and twin 30-lap features.
On Saturday, though, speedway officials would decide to not run the event due to the rain in the forecast and no hydro at the track. As a result, this event will be completed on October 24.