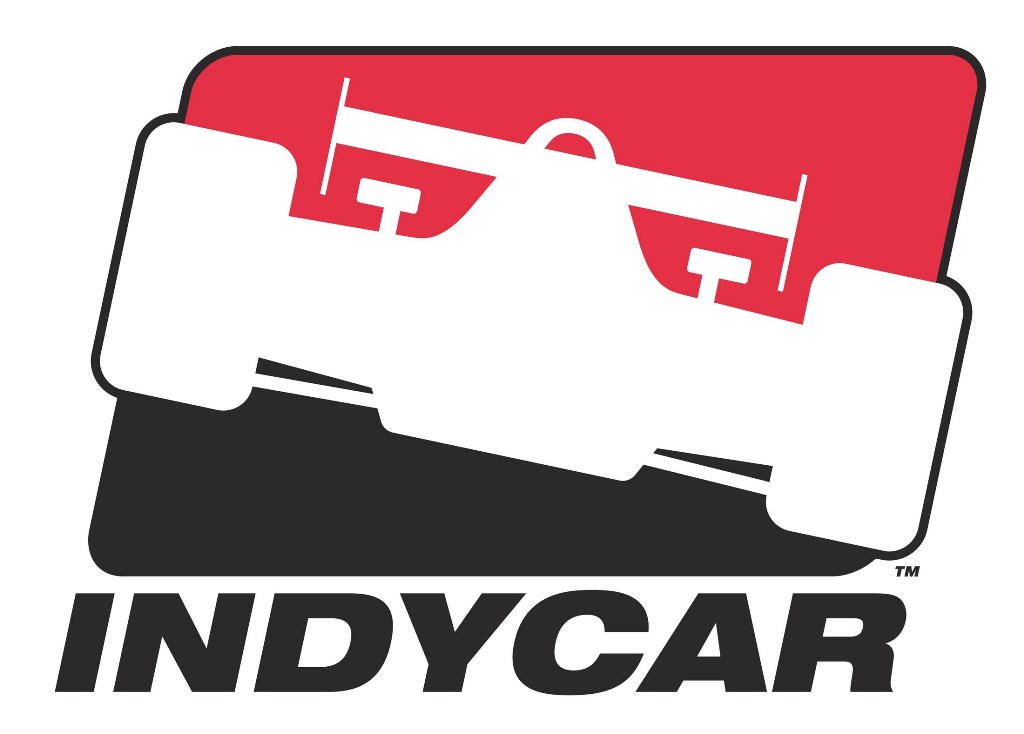 1. Kimball Running with Purpose in St. Jude Half Marathon
2. Carpenter Is Co-Chair of Firestone Charity Event
3. Star-Studded Lineup for Montoya Karting Event
4. Racing Royalty Ties the Knot
5. Hunter-Reay Competitive in Race Of Champions
6. Dixon Going Old School to Drive in Leadfoot Festival
7. MRTI Drivers Turn 3,000 Laps in Griffis Test
8. 16th Street League Heads to Tricky Triangle Tonight
1. Kimball Running with Purpose in St. Jude Half Marathon: "My motto in high school was I run for no one," Charlie Kimball says with a laugh.
His stance has softened in the intervening years, and on Dec. 5 the Verizon IndyCar Series driver will join thousands of runners in the St. Jude Children's Research Hospital Half Marathon in Memphis, Tenn. Though mountain biking and snowboarding are more in line with Kimball's leisure pursuits, he'll run with his wife, Kathleen, in the event that benefits the groundbreaking pediatric hospital in the same city.
"We have a little longer offseason so I can do some other fitness stuff that's maybe not racing-specific and do some things I normally don't do," Kimball said of training for the 13.1-mile run. "During the season I wouldn't have time to go run, put the miles in and then run a half-marathon."
The mission of St. Jude Children's Research Hospital is to advance cures, and means of prevention, for pediatric catastrophic diseases through research and treatment. Treatments developed at St. Jude have helped push the overall childhood cancer survival rate from 20 percent to more than 80 percent since it opened more than 50 years ago.
"It is really special to support the great work they've done and it will be a lot of fun," said Kimball, who plans to tour the facility and meet with patients. It also provides Kimball, who was diagnosed with type 1 diabetes in 2007, another platform to demonstrate that diabetes can be successfully integrated into someone's life and ambitions.
2. Carpenter Is Co-Chair of Firestone Charity Event: Verizon IndyCar Series team co-owner/driver Ed Carpenter is co-chair of the third Firestone Evening of Giving Benefit Concert and Charity Auction presented by KECO Coatings on Dec. 3 at the Chase Tower in Indianapolis.
A live auction will feature motorsports experiences, including an opportunity to have "Dinner with Ed Carpenter," participate as a "crew member for a day" with Schmidt Peterson Motorsports and take an INDYCAR Experience two-seater ride around the Indianapolis Motor Speedway.
Proceeds from the event and auction will be directed to Indiana Children's Wish Fund and to support the mission and activities of Racing for Corey. For information and tickets, visit eventbrite.com or call (317) 356-7279.
3. Star-Studded Lineup for Montoya Karting Event: Juan Pablo Montoya, the 2015 Indianapolis 500 winner and Verizon IndyCar Series championship runner-up, and his wife, Connie, will again host a charity karting event Dec. 5 near Bogota, Colombia. And the Carrera de Estrellas (Race of the Stars) is aptly named.
Verizon IndyCar Series drivers scheduled to compete include Montoya, a four-time Colombian national karting champion in the 1980s, three-time Indianapolis 500 winner Helio Castroneves, 2015 Sunoco Rookie of the Year and 2014 Indy Lights Presented by Cooper Tires champion Gabby Chaves, 2013 Sunoco Rookie of the Year and 2015 Verizon IndyCar Series race winner Carlos Munoz, and Sebastian Saavedra.
The Chevrolet Corvette Z06 that Montoya received for winning the Indy 500 will pace the field and be on display at the venue.
Proceeds from the event will be directed to the Montoyas' Formula Smiles Foundation, which they started in 2003. It focuses on the education through sports for youngsters 6-17 living in vulnerable areas of Colombia as a comprehensive activity to reduce social and gender inequality.
Montoya is fresh off setting the fastest time during a World Endurance Championship rookie test Nov. 22 at Bahrain International Circuit, a day after the series' season finale there. Montoya ran a best lap of 1 minute, 40.861seconds in the Porsche 919 Hybrid – within 1.2 seconds of the fast qualifying time set in the same car by Timo Bernhard.
"I've driven all kinds of cars and it's a lot of fun," Montoya told Foxsports.com. "It's got a lot of power, it's really, really stable. It's actually really easy to over-drive. It's so predictable that it just invites you to hustle the hell out of it."
4. Racing Royalty Ties the Knot: Verizon IndyCar Series driver Graham Rahal and NHRA Funny Car driver Courtney Force were married Nov. 22 on the edge of a cliff at the Dos Pueblos Ranch in Santa Barbara County, Calif. Read about it athttp://blog.indycar.com/index.php/racing-royalty-graham-rahal-and-courtney-force-married-saturday-in-an-ocean-side-ceremony/.
5. Hunter-Reay Competitive in Race Of Champions: Ryan Hunter-Reay, the 2012 Verizon IndyCar Series champion and 2014 Indianapolis 500 winner, reached the quarterfinal round of both the Race Of Champions and Nations Cup at the international racing event Nov. 20-21 in London.
Hunter-Reay was paired with World Touring Car champion Jose Maria Lopez of Argentina to form Team Americas in the Nations Cup event on the first day at Olympic Stadium. The best-of-three competition saw Hunter-Reay win his first heat but lose by a tenth of a second to Team Nordic's Tom Kristensen in the deciding heat.
In the Race Of Champions individual competition the following day, Hunter-Reay defeated Lopez in the opening round before falling to another World Touring Car champion, England's Andy Priaulx, in the quarterfinals. Formula One star Sebastien Vettel was the eventual champion.
6. Dixon Going Old School to Drive in Leadfoot Festival: Reigning Verizon IndyCar Series champion Scott Dixon is set to drive one of the earliest grand prix cars ever made at the 2016 Leadfoot Festival in his home of New Zealand, according to speedcafe.com. Dixon will drive a French-made Darracq, the original of which ran in the first French Grand Prix run at Le Mans in 1906 and also won the 1907 and '08 Vanderbilt Cup races in New York.
The Leadfoot Festival, set for Feb. 6-7, is New Zealand's answer to Britain's Festival of Speed and is conducted on organizer Rod and Shelly Millen's Leadfoot Ranch.
"Scott visited the Leadfoot Ranch early this year when he was home and was blown away with the property and expressed a desire to compete" said Rod Millen, a fellow Kiwi known for his prowess in off-road racing, including the Pikes Peak International Hill Climb. "We have been working with Scott to make this happen and it gives us the opportunity to celebrate Scott's incredible success in motorsports."
7. MRTI Drivers Turn 3,000 Laps in Griffis Test: Thirty-eight drivers representing 12 nations turned a total of 3,009 laps on the Circuit of the Americas road course Nov. 21-22 during the fifth Chris Griffis Memorial Mazda Road to Indy Test.
Drivers in all three levels of the Mazda Road to Indy program – Cooper Tires USF2000 Championship Powered by Mazda, Pro Mazda Championship Presented by Cooper Tires and Indy Lights Presented by Cooper Tires – participated in the offseason program. Kyle Kaiser (Juncos Racing) clocked the fastest Indy Lights lap at 1 minute, 54.2235 seconds (107.158 mph). Sixteen-year-old Pato O'Ward (Team Pelfrey) set the pace in Pro Mazda at 2:04.7677 (98.012 mph). Nikita Lastochkin (Cape Motorsports with Wayne Taylor Racing) was quickest in USF2000 at 2:09.5454 (94.484 mph).
8. 16th Street League Heads to Tricky Triangle Tonight: The 16th Street Racing League, the online virtual racing competition pitting professional drivers against invited standout amateur simulated racers on a series of iconic Indy car tracks, heads tonight to Pocono Raceway for Round 7 of its season.
Action begins at 8 p.m. on the oval nicknamed the "Tricky Triangle" for its three-turn configuration and will be streamed live on IndyCar.com, complete with commentators and race stewards. The virtual league is a collaboration among INDYCAR, iRacing and RACER magazine. Four races remain following Pocono, with the season concluding Dec. 29 on the Indianapolis Motor Speedway oval. Other pros may join in as well.