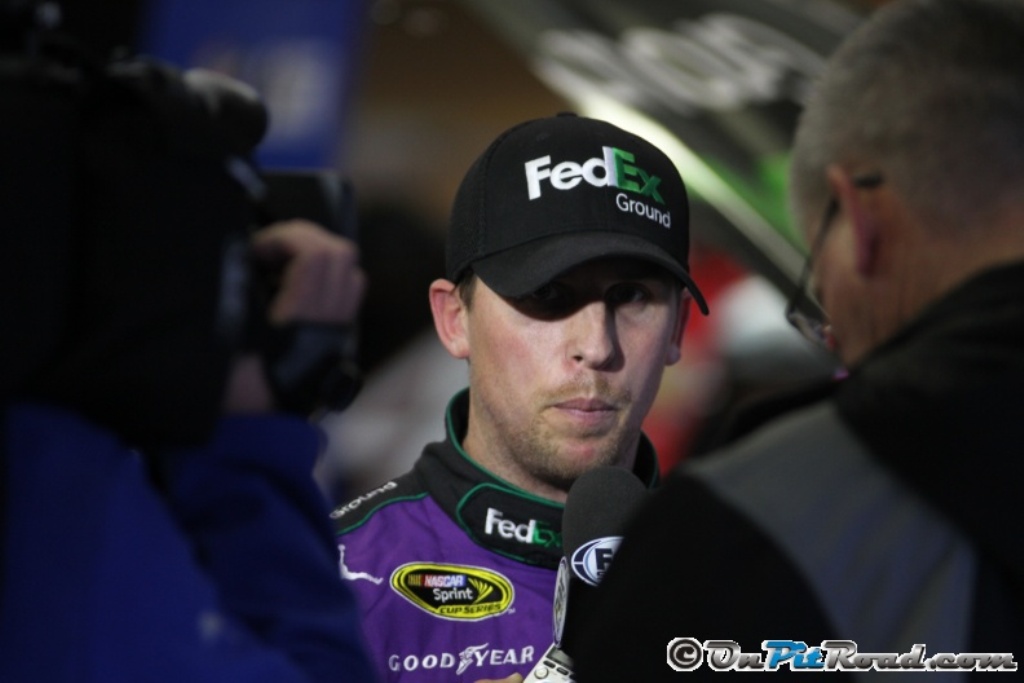 Driver of No. 11 FedEx Toyota Expected to Return for Start of 2016 NASCAR Season
HUNTERSVILLE, N.C. (Nov. 30, 2015) – Denny Hamlin, driver of the No. 11 FedEx Toyota for Joe Gibbs Racing (JGR), had successful surgery on his right knee this afternoon. Hamlin is expected to make a full recovery in time for the start of the 2016 NASCAR season in February.
The scheduled offseason surgery was to repair the Anterior Cruciate Ligament (ACL) in his right knee which he tore while playing basketball in early September. The surgery was performed by Dr. Patrick Connor of OrthoCarolina.