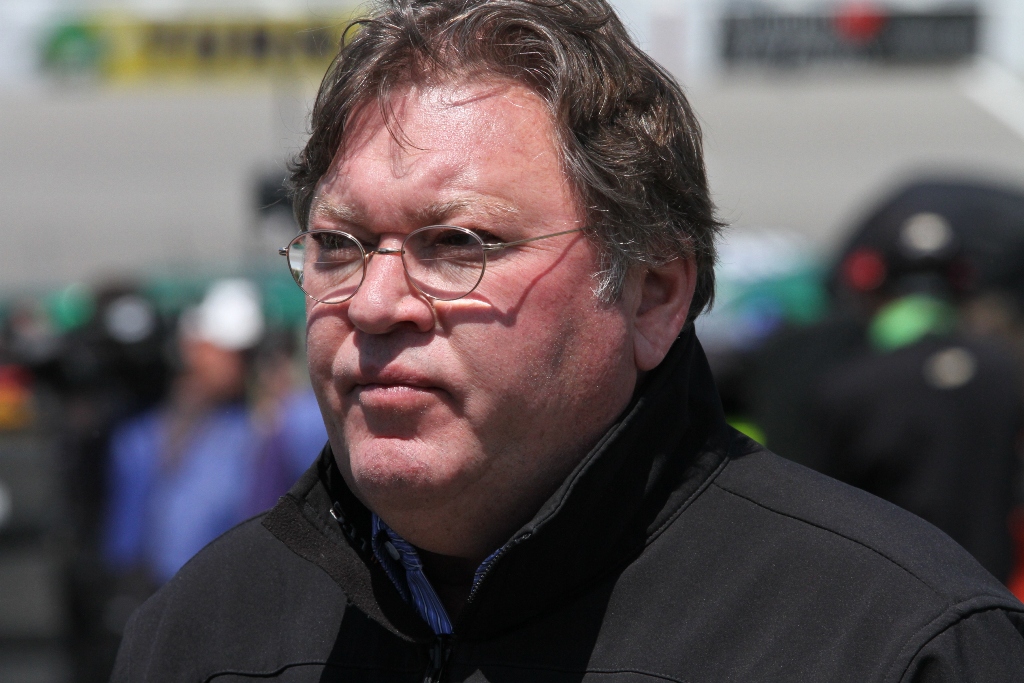 Veteran Racing Executive Oversaw Numerous Racing Enhancements
DAYTONA BEACH, Fla. (Dec. 1, 2015) – NASCAR announced today that Senior Vice President of Competition Robin Pemberton will leave the organization at the end of 2015.
With a racing career that has spanned five decades, Pemberton joined the sanctioning body in August of 2004. Since that time, he has overseen all areas of NASCAR competition and been credited as a key component in bridging the gap between the sanctioning body and the racing community.
"Robin has left an indelible mark on the sport while at NASCAR," said NASCAR Vice Chairman Mike Helton. "He joined us at a critical time and very quickly gave our highly visible competition group the credibility and confidence it needed to be successful with the industry. He traded a successful career as a competitor to help lead the sport for 12 seasons. We're extremely grateful for his many contributions."
During Pemberton's tenure, NASCAR has seen a great number of technical and safety advancements. Against the backdrop of the massive NASCAR Research & Development Center, Pemberton's Competition teams overhauled the inspection and rules process and procedures for all vehicles racing in the national series. He oversaw the transitions of NASCAR to Electronic Fuel Injection (EFI) and to race fuels with blended Sunoco E15.
Among the largest undertakings under his purview was the launch of the acclaimed Generation 6 style car in the NASCAR Sprint Cup Series in 2013. That style just completed its third season of on-track racing.
"I'm proud of what we've been able to accomplish during my time at NASCAR," Pemberton said. "This sport has been my entire professional career and working with all the competitors and the auto manufacturers for the last 12 seasons has been a thrill. I feel good knowing that the work this team has done has had a positive impact on the sport.
"I look forward to the next challenge."
Pemberton will help in the transition to a new competition lead for the balance of the year.
About NASCAR
The National Association for Stock Car Auto Racing, Inc. (NASCAR) is the sanctioning body for the No. 1 form of motorsports in the United States. NASCAR consists of three national series (the NASCAR Sprint Cup Series™, NASCAR XFINITY Series™, and NASCAR Camping World Truck Series™), four regional series, one local grassroots series and three international series. The International Motor Sports Association™ (IMSA®) governs the IMSA WeatherTech SportsCar Championship™, the premier U.S. sports car series. Based in Daytona Beach, Fla., with offices in eight cities across North America, NASCAR sanctions more than 1,200 races in more than 30 U.S. states, Canada, Mexico and Europe. For more information visithttp://www.NASCAR.com and http://www.IMSA.com and follow NASCAR at www.Facebook.com/NASCAR and Twitter: @NASCAR.