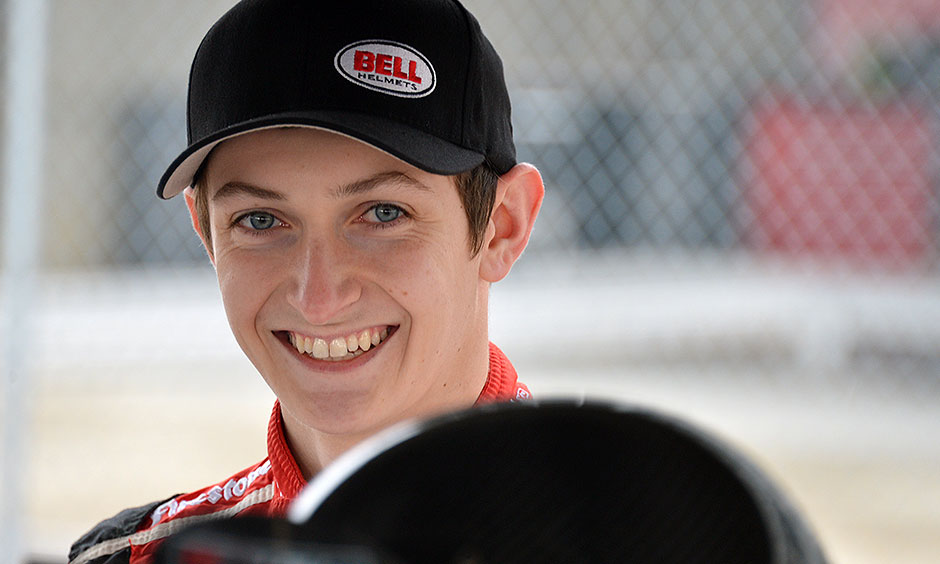 Zach Veach is back on the Mazda Road to Indy.
Belardi Auto Racing confirmed Nov. 25 that the 20-year-old American will drive for the team in the 2016 Indy Lights Presented by Cooper Tires championship.
The three-time Indy Lights race winner spent two years in the top level of the INDYCAR ladder system, winning three times as a sophomore in 2014 as he battled Gabby Chaves and Jack Harvey every weekend for the championship. Veach and his management team worked tirelessly last winter to step up to the Verizon IndyCar Series in 2015, but were not able to put together a program. Veach remained trackside every weekend working with the INDYCAR Radio Network as a driver analyst for Verizon IndyCar Series and Indy Lights events.
"We're really happy to have Zach confirmed with us for next year, and we'll work closely with him to make sure that we can get the funding we need to run him all season," said Brian Belardi, Team Principal for the 2014 Indy Lights Presented by Cooper Tires champions. "He's a supreme talent both in and out of the car, and his initial test outings in the car were just as we expected.  Zach was on-pace very early in Sebring after familiarizing himself with the new Indy Lights car, and I know that we'll challenge for race wins and the championship next year."
Veach tested with the Belardi squad at Sebring International Raceway in late October, which was his first opportunity to drive the Dallara IL-15, which debuted at the start of the 2015 Indy Lights season. After getting acclimated with the speed and dynamic nature of the new car, Veach was quickly up to speed during the test and he was among the fastest of the seasoned drivers both days at the private test.
"I'm very thankful for this opportunity that Brian Belardi has given me," said Veach, who has been a star on all three levels of the Mazda Road to Indy. "After racing against his team for so many years, I've always had a ton of respect for him, his crew, and of course, his cars. Belardi Auto Racing competes to win championships and I would love to give them their second Indy Lights title. Right now, we only have a partial program in place, but with a great amount of effort on both sides. We will be doing everything possible to try to get funding together for an entire season, so we can put a championship fight in place. I look towards winter testing, and 2016, with a lot of hope and excitement."