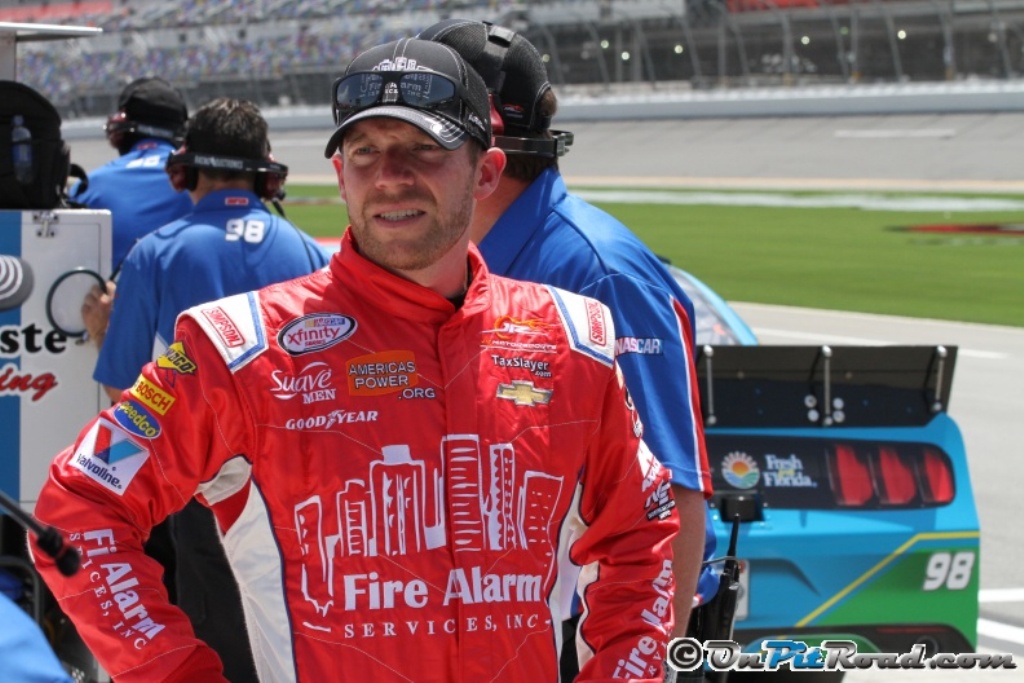 Despite finishing fourth in the XFINITY Series Standings, Regan Smith has yet to find a ride for the 2016 season.
Smith announced back in October that he would not return back to JR Motorsports for 2016, with JRM revealing in the forth coming weeks that he'd be replaced by Justin Allgaier.
Sounds like tv didn't show my post race interview but to confirm, I will not be returning to the 7 car next season.

— Regan Smith (@ReganSmith) October 17, 2015
A lot of people believed when Smith made the announcement that he had a ride for the upcoming season, but that was cleared up via an interview that he did with USA Today midway through November. Since then, the search has continued without any results to show for it. Smith hasn't given up on finding a ride, saying that "you never know till it's all said and done".
"I would think that it'd be a sad day in the sport when guys running up front consistently winning races don't have rides the following year, especially at my age," he added. "I'm just coming into my prime and someone can capitalize on me learning what I needed to learn through the years. Nothing is a lock till it's done. Obviously we're working hard right now to solidify that.
Smith finished the 2015 season with a fourth place finish in points despite the season not starting off as strong as he would've hoped in the first six weeks. In the first six races, Smith was involved in the big wreck at Daytona International Speedway, before following that up with five top-nine finishes, before posting a 30th at Bristol Motor Speedway due to an issue. From there on, Smith was solidly in the top-12 on a weekly basis, except for three events throughout the summer months of the schedule. During that time, Smith was over 50 points out of the lead, till he ripped off a pair of wins at Mid-Ohio and Dover International Speedway.
"We had a good year – we just didn't have a great year," he commented. "We had a couple mistakes that needed to be cleaned up. Our biggest problem was we had such a big hole after Bristol. Between the Daytona wreck and the Bristol parts malfunction, we were 58 points behind at that point and mentally, it's tough to dig out of that hole and not make the mistakes. Then we had the Watkin's Glen issue, and that was a big hit as well.
"Couple things that kind of were our entire season is (Chris) Buescher never made the mistake to allow everyone to catch him and get back in the battle. He kept that lead where he needed to keep it and stop them from needing to do anything crazy."