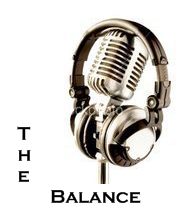 Join your host, " El Presidente" Tom Marquis, co-host, "That One Radio Guy" Rick Riggin, and "The Intern" Jordan Maly breakdown this week's top sports news.
The Balance Team – This is the ONE place where fanatics can come together and talk about their favorite teams. The Balance brings you an analytical breakdown of sports from a Fans point of view.
This week's line up:
9:05 – 9:30a: Your host, Tom, co-host, Rick, plus Jordan break down Big Ten Championship in Indy and all the college football conference championship games
9:35 – 10a: Tom, Rick, and Jordan are "Shooting the 3" – yep, you guessed it college hoops are back
10:05 – 10:30a: Phil B Wilson, beat writer for the Colts, Publisher of the Scout and Author of 100 Things Colts Fans Should Know & Do Before They Die (100 Things…Fans Should Know) join the guys for some Colts vs Steelers talk
10:35 – 11a: Host, Tom Marquis, and the guys jump in to NBA talk
11:02 – 11:17a: The Balance Extra…Now that's all you get…Download the podcast on iTunes to hear The Balance Extra
Listen LIVE – http://www.blogtalkradio.com/the-balance/2015/12/05/the-balance-air-date-1252015. If you want to call in live and speak with the host, dial 917-889-8516. You will be placed into the caller queue where you will still be able to hear the show while you are on hold.