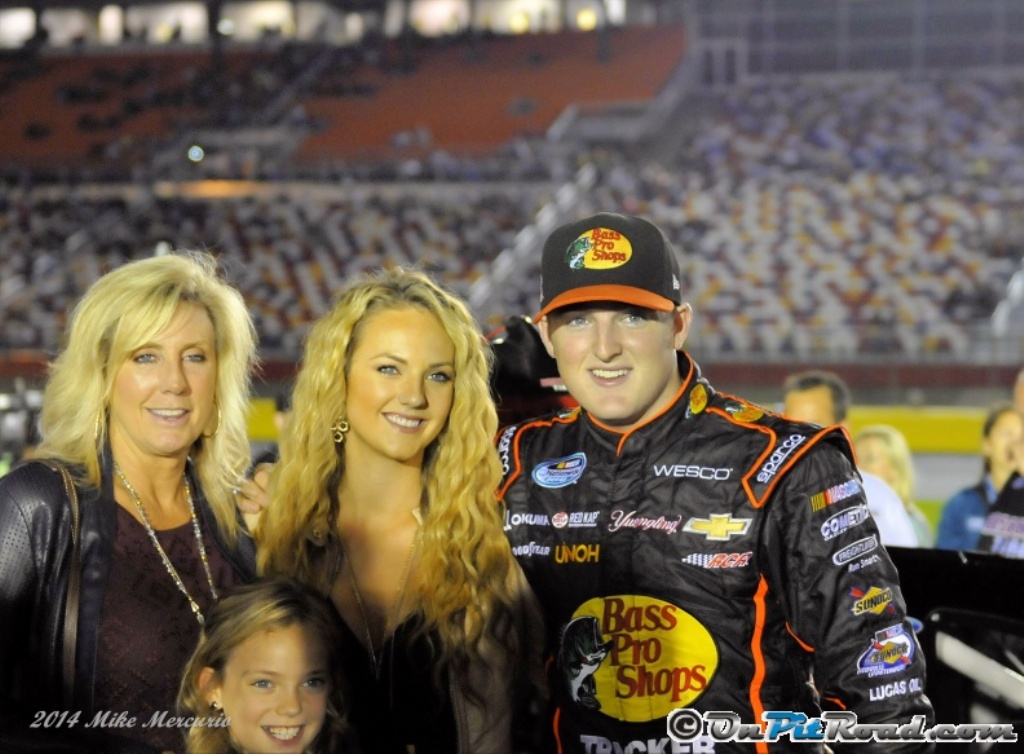 While Ty Dillon is certain that he will be running the XFINITY Series full-time in 2015, there's also a possibility that he could have another schedule on his hands. Since the season finale at Homestead-Miami Speedway, Dillon has discussed possibly running both the XFINITY and Cup Series full-time.
"I feel there is still going to be a good opportunity to run Cup next year as well, and for sure we're going to run a limited schedule with more than I did this year," he commented. "The opportunity to get more experience in the racecars and hopefully run for Rookie of the Year and a Championship in the Sprint Cup Series is in our future. I'm looking forward to whatever opportunity comes our way. I feel pretty positive about things so far."
Dillon has run seven Sprint Cup Series races over the past two seasons, scoring a best finish of 14th at Michigan International Speedway this past season.
"It's been great, and going to all the different tracks that I have raced at has helped me prepare for the next level, and I feel that I'm prepared as a driver to go up and compete and make the Chase in our first year," he stated. "Getting to run at Homestead was a great experience for me. We didn't get the finish that we wanted but ran all the laps and finished in the top-25. Earlier this year at Michigan we ran in the top-six all day in only my fifth or sixth Cup start ever. So that gave me the confidence that I could do it at the next level. It's just about putting the pieces together next year."
If it comes to fruition that he is running both schedules, he has admitted that it'll be tough, requiring him to work out hard this off-season so he is ready.
"We're going to try and make it work," he said. "You never know what can happen. I know there's usually a couple tight spots on the schedule that you have to use a back-up driver and we got a bunch of good drivers at RCR that could probably help out."
Dillon finished third in the XFINITY Series Standings this past year, including five straight top-seven finishes to finish the season off.