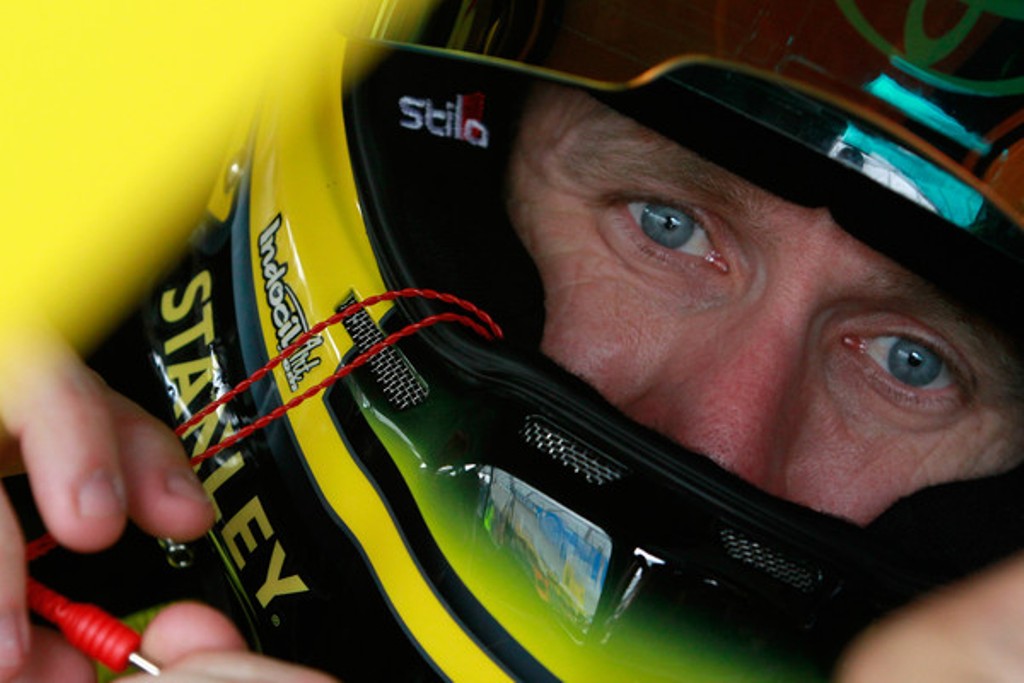 Dave Rogers to Lead No. 19 Team with Driver Carl Edwards; Mike Wheeler Will Be Crew Chief for No. 11 Team with Driver Denny Hamlin
Huntersville, NC (December 21, 2015) – Joe Gibbs Racing announces changes today to its crew chief lineup in the NASCAR Sprint Cup Series for the 2016 season.
Dave Rogers, who most recently served as crew chief for JGR's No. 11 NASCAR Sprint Cup Series team, will transition to lead the No. 19 team in 2016 with driver Carl Edwards.
Mike Wheeler, who had spent 10 years with the No. 11 NASCAR Sprint Cup Series team before transitioning to crew chief for JGR's No. 20 XFINITY Series team in 2015, will return to work with driver Denny Hamlin in 2016.
Darian Grubb, who had served as crew chief on the No. 19 Sprint Cup Series team last season, is currently exploring several opportunities for the 2016 season.
Meanwhile Jason Ratcliff and Adam Stevens will continue in their current roles as crew chief of JGR's No. 20 and No. 18 NASCAR Sprint Cup Series teams respectively.
"2015 was probably the strongest season we have ever had at Joe Gibbs Racing," said Joe Gibbs, owner of JGR. "We won more races than we ever have, qualified all four teams into the Chase and were blessed to end it with the NASCAR Sprint Cup Series Championship.
"I think every year you evaluate each of your teams however and sometimes during that process you find that a change might be in the best interest for all involved.  Mike Wheeler is obviously someone that has a long history with Denny (Hamlin) and that No. 11 team. After seeing what he accomplished as a crew chief in our XFINITY Series program last year we felt the timing was right to move him back into our Cup program. Dave Rogers has also been successful in every role he has had with us and we think he will work well with Carl (Edwards) going into 2016."
About Joe Gibbs Racing:
Joe Gibbs Racing (JGR) is one of the premier organizations in NASCAR with four NASCAR Sprint Cup Series teams, three NASCAR XFINITY Series teams and a driver development program. Its 2016 driver lineup consists of Denny Hamlin, Kyle Busch, Matt Kenseth, and Carl Edwards in the Sprint Cup Series. Meanwhile Daniel Suarez and Erik Jones will run fulltime in the NASCAR XFINITY Series. Cody Coughlin is currently in JGR's driver development program. Based in Huntersville, N.C., and owned by Joe Gibbs — a three-time Super Bowl winner as head coach of the Washington Redskins and a member of the Pro Football Hall of Fame — JGR has competed in NASCAR since 1992, winning four Cup Series championships, and four Nationwide Series owner's championships along with more than 200 NASCAR races, including three Brickyard 400s and the 1993 Daytona 500.