EXCLUSIVE: Drivers 'Excited' for Chase as New Season Looms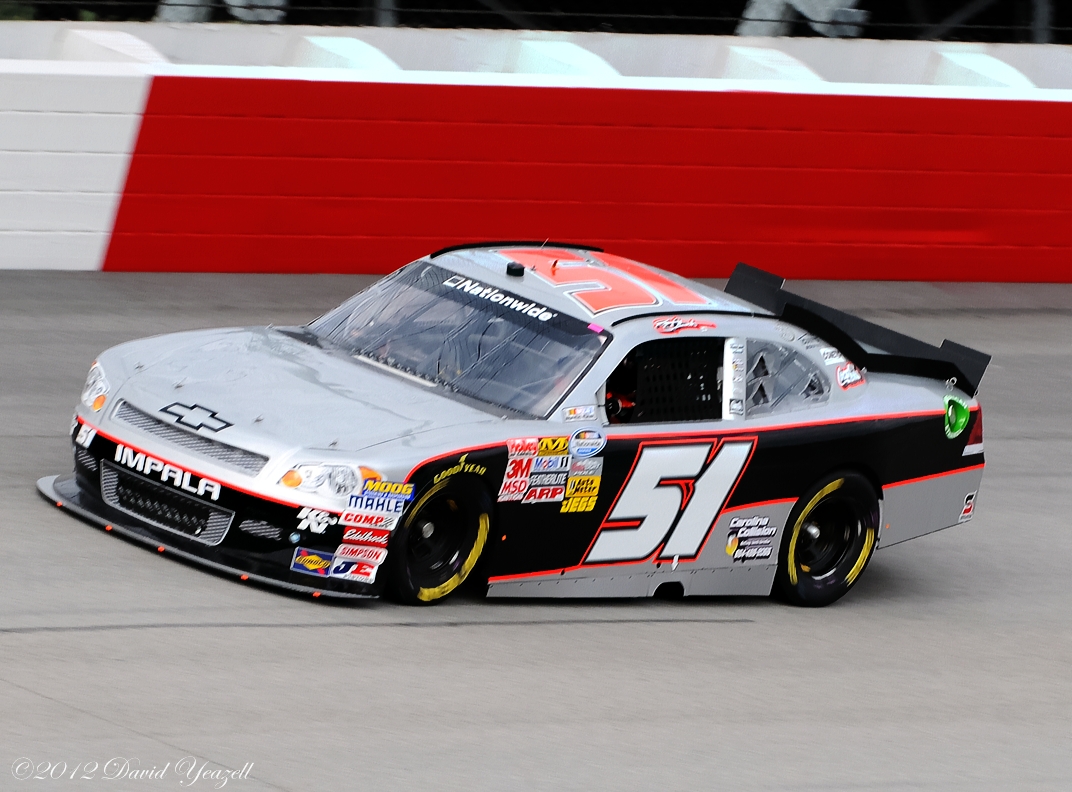 With less than two weeks until XFINITY Series cars hit the track at Daytona, drivers are more excited than ever heading into the season. The excitement mostly stems from rule changes that occurred in the off-season, including four heat race weekends, and the addition of a Chase system to the XFINITY Series.
Following the fall race at Richmond, 12 drivers will vie for the championship over a seven-race, three-round format. This new Chase will give more drivers a chance to compete for a championship. Details surrounding the format can be read by clicking here.
Among the drivers excited for this new format are XFINITY Series veterans Jeremy Clements and Blake Koch, and newcomers Ryan Preece and Brandon Jones.
Blake Koch, who moves from Tri-Star Motorsports to a brand new team in Kaulig Racing for 2016, thinks the new format will add a lot of excitement to the series going forward.
"I think (the Chase) mixes things up a lot," said Koch. "You have to race differently towards the end of the year, and even the beginning of the year compared to last year. I think I read somewhere that Daniel Suarez would've been the champion, so really you never know who will be the champion come Homestead."
Jeremy Clements has become a perennial contender in the XFINITY Series, and even though he drives for a family-owned team with a smaller budget than some teams in the series, Clements often races for top-ten and top-15 finishes and knows he can make the Chase.
"I think the new Chase format is great. I think it's awesome to implement that in our series. We would've made it last year – we were 11th in points," said Clements. "It just adds more excitement to our series, and what's what we need."
Rookie driver Ryan Preece comes from NASCAR's Whelen Modified Tour ranks where the seasons are shorter, so the 2013 champion is already used to having to race hard for a championship.
"I feel like we can do pretty well and our goal is to make it, and to run really well in it, and take it race-by-race," said Preece. "With my experience in racing, and Johnny's (Davis) experience in the series, I think we can learn a lot from each other and hopefully have a solid year."
Brandon Jones ran five races in 2015 with Richard Childress Racing scoring two top-ten finishes, and a best of fifth at Kentucky. Jones believes that his No. 33 team can not only make the Chase, but also win the championship.
"I think our No. 33 Menards/Nexteer Chevrolet team from Richard Childress Racing definitely has a shot at the championship in 2016," said Jones. "We ran five races together last season, which gave us a great opportunity to get to know each other, work on our communication and learn each other's style. We were always fast in practice and during the race. After finishing off our year together with a fifth-place finish at Kentucky Speedway, I have that much more confidence in our team and our ability to win races during the 2016 season."
The new Chase system will surely shake things up in the XFINITY Series. Not only would last year's champion Chris Buescher not have won the championship under the new format, Buescher wouldn't have even made the final four going into Homestead. Instead, it would have been last year's Rookie of the Year Daniel Suarez taking home the title, despite going winless throughout the season.