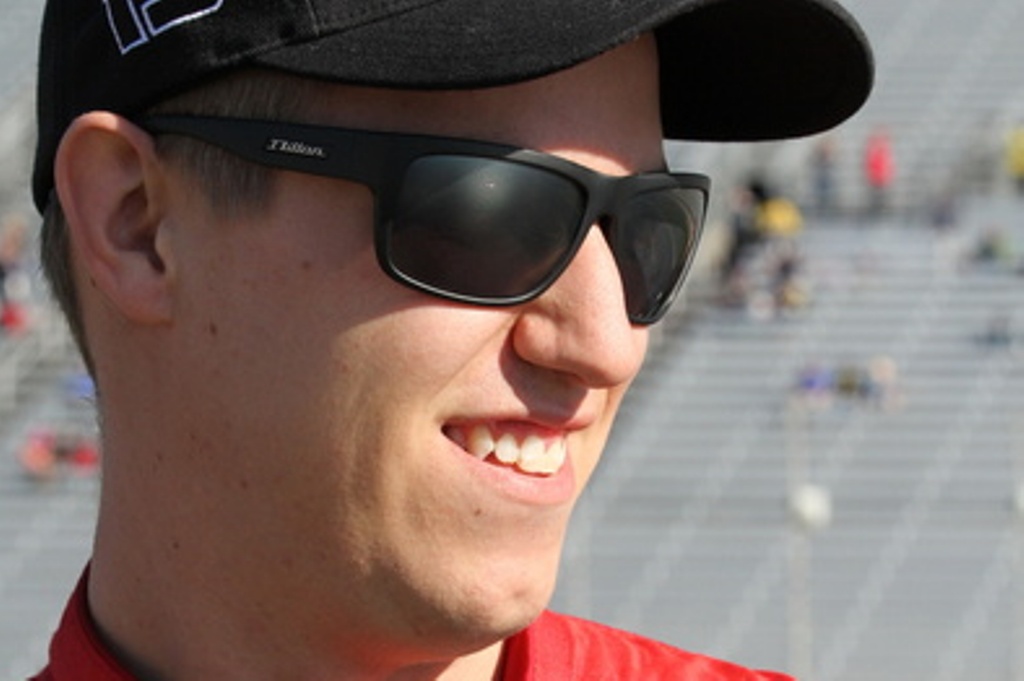 Cameron Hayley has been close to breaking through with a win in the Camping World Truck Series for a while now, and came even closer this past weekend at Atlanta.
Matt Crafton and Christopher Bell seemed like the trucks to beat until two separate crashes took them out of the running, opening the door for the rest of the field. John Hunter Nemechek would go on to win the race, but Calgary, Alberta's Cameron Hayley scored a career-best finish of second, and is just knocking on the door of victory lane.
It was why post-race, Hayley was disappointed, feeling like he left a little on the table.  
"I'm beating myself up a little bit," said Hayley. "It was a great run for our Cabinets by Hayley Tundra – best-career finish. I can't complain about that, but I just know in the back of my head if Matt Crafton was in my truck, he could have won that. I just – I needed a run a little bit harder, but great run to start up this year."
Atlanta Motor Speedway wasn't a favourite track of Hayley's heading into the weekend. In last year's race, he struggled and finished the day in 14th, one lap down. He thought Atlanta would be his biggest struggle of the year, so a second-place finish should help ease the pain of last year's result.
"This was my hardest track all year," Hayley said. "I needed to get this one over with and to come out of here second I'm pretty happy with the team and proud of everything Toyota, everybody has done for me. It's just an amazing start to the year."
The wreck between Hayley's teammate Crafton and Daniel Suarez is what initially opened the door for Hayley to win. He was running top-five when Crafton and Suarez wrecked on a restart, and was able to slip through the accident and momentarily get the race lead with about 15 to go.
"There was a lot off wrecking in front of me and we almost got in the wreck," said Hayley. "I think one major heart attack in there I'm still trying to recover from, but at the end there our Cabinets by Hayley Toyota Tundra was really strong.
"We definitely had an up-and-down day, had the right front almost blow there at the beginning of the race, but overall great run for our guys," said Hayley. "They work so hard – Toyota, TRD (Toyota Racing Development), Triad, Cabinets by Hayley – all these people who help get me here. It's just a good run for our team at the start of the season."
The next race for the Truck Series is more than a month away, but Hayley will head to Martinsville with momentum. Martinsville proved to be a good track for him last fall after matching his best-career start of second, and finishing third. He hopes to improve on all of that with a win this time around.