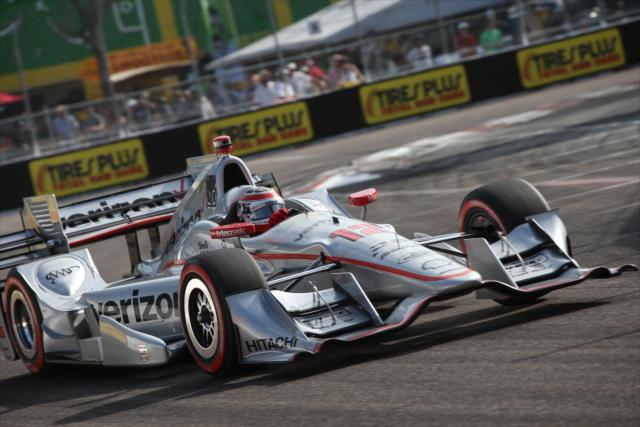 Due to concerns involving inner-ear issues that have led to IndyCar medical officials to look into conducting a concussion test, Firestone Grand Prix of St. Petersburg pole winner Will Power will not compete in today's Verizon IndyCar Series season opener, according to team owner Roger Penske.
Penske said this morning that Power had complained of the malady prior to suffering a crash during practice on Friday morning on the 1.8 mile combination of public roads and airport runways circuit. Despite the crash, the Australian bounced back to post the fastest overall lap in the following afternoon session and then claimed the Verizon P1 Award yesterday in the Firestone Fast Six.
Power is the second IndyCar Series driver to be sidelined due to inner-ear concerns over the past year. Carlos Huertas was kept out of last year's Indianapolis 500 due to a similar diagnosis. As for the race, Oriol Servia drove the No. 12 Verizon Wireless Chevrolet during today's morning warm-up session and is expected to start the car with Power being held out. By IndyCar rules, Servia or another replacement driver would have to start at the back of the grid.
Stay tuned to OnPitRoad.com for updates on this developing story.