NSCS: Kurt Busch Says He Won't Race in the 100th Indianapolis 500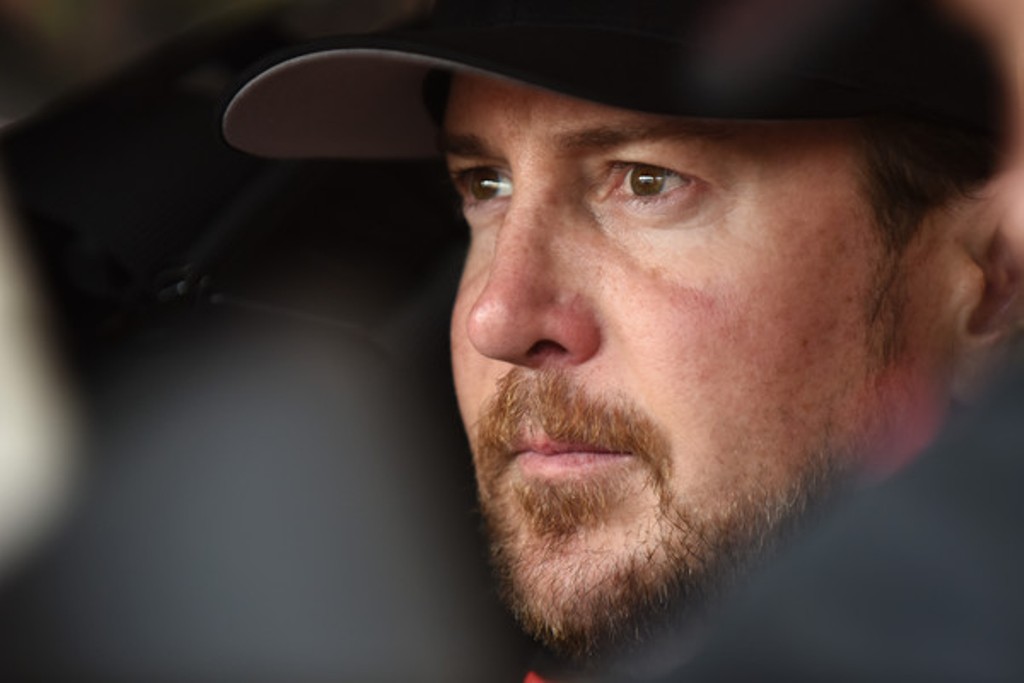 An Indianapolis 500 return for Kurt Busch isn't in the cards, or at least not for this year.
The 2004 Sprint Cup Series champion announced in a statement through his website today that although he's toyed with the idea of running the Indianapolis 500 and Coca-Cola 600 this year, he's ultimately decided to pass on doing the double this year, but is open to doing it again in the future.
"After seriously contemplating making another run at "The Double", and in response to the many questions I receive on the subject as the Month of May approaches, I wanted to state that I will not be participating in this year's 100th running of the Indianapolis 500. I must say this was not an easy decision and it does not in any way reflect upon my desire to compete again in one of the world's greatest races; it is based solely on a need to maintain the focus and momentum we have built early in this NASCAR season with our #41 Stewart-Haas Racing, Haas Automation/Monster Energy Chevy team – hopefully all the way to Homestead and the championship weekend.

My experience with Andretti Autosport and its drivers was so very positive and the way in which the IndyCar fans and media welcomed me, it is undoubtedly one of the highlights of my career both personally and professionally. Fortunately, Michael and the Indianapolis Motor Speedway have left the door open for a future run, and perhaps one day I will take them up on that, it just won't be this year."
Busch ran the Indianapolis 500 back in 2014 driving for Andretti Autosport, and turned heads after competing well in practice, qualifying 12th and finishing sixth on his IndyCar debut. Busch finished 40th later that night in the Coca-Cola 600 after blowing an engine shortly after the halfway point.
His 2014 attempt at the double was the first for a NASCAR driver since Robby Gordon did it back in 2003, joining the likes of John Andretti and Busch's team owner, Tony Stewart.
Busch isn't the only NASCAR driver considering the idea of competing in this year's Indianapolis 500. Brian Vickers, who is out of a full-time ride, is one of four candidates to drive a third Schmidt-Peterson Motorsports car, and brother Kyle Busch said he'd be open to the Indy 500 now that he's won a Sprint Cup championship. Kasey Kahne also expressed interest, but with few open spots ahead of the race in May, it seems the window for Kahne is closing.
Busch joins A.J Allmendinger as NASCAR drivers who have denied opportunities to do the 1100-mile double. Allmendinger finished seventh at Indianapolis for Roger Penske in 2013, but is no longer interested in racing in the IndyCar Series following the death of his friend Justin Wilson at Pocono last year.