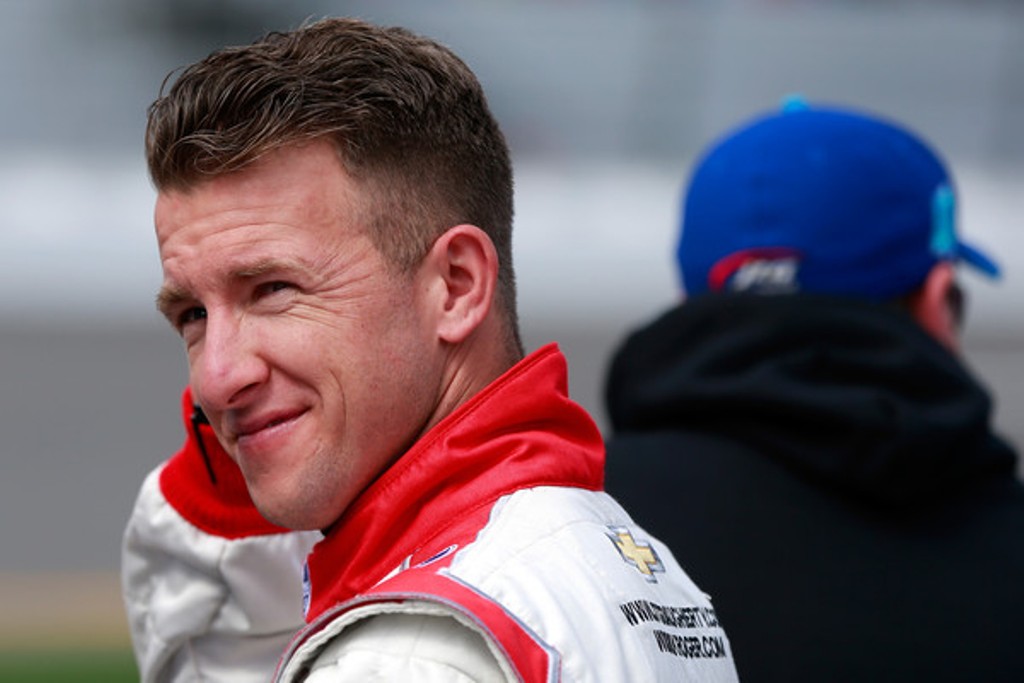 A single-car team scoring a top-10 finish in NASCAR's top division isn't an everyday occurrence, let alone a top-five, but A.J. Allmendinger and JTG Daugherty Racing followed up an eighth-place run at Auto Club Speedway with a second in Martinsville Speedway.
Allmendinger has been an underdog driver since he arrived on the Sprint Cup scene in 2007. He joined NASCAR after a three-year stint in Champ Car where he found victory lane five times in 2006. The 34-year-old Cup veteran last visited victory lane in 2014 at Watkins Glen, but he came up just half a second short to Kyle Busch of his second series win on Sunday.
"Early in the race we weren't quite where we wanted to be," Allmendinger said. "We got our car really, really good on the long runs. That's kind of where I thought we shined. We didn't have great short-run speed, but after about 30, 40 laps we could really get rolling there. I was kind of hoping we'd stay green the last 120 laps. I figured that wasn't going to happen, but I was praying we had a shot at that because I felt like if that happened we had a great chance to win the race."
Allmendinger has a new crew chief this year in Randall Burnett, and a new race engineer in veteran Ernie Cope. Burnett is a rookie crew chief with only six starts atop the pit box, but the new crew chief and new positions for former crew chief Brian Burns and former lead race engineer Tony Palmer has helped the No. 47 team gel as a group.
"It doesn't seem like he's (Burnett) only done this for six races," said Allmendinger. "They've brought a lot, but it's not just about those guys. Brian Burns and Tony Palmer, they stepped back into new roles and instead of feeling like they were downsized or demoted they've stepped up and embraced it."
Burnett's new position within the No. 47 team has helped Allmendinger and the crew step up their performance so far. Allmendinger noted the team is starting to put full races together and run better.
"We've maximized — that's the biggest thing we said, if we just maximize our finishes, whether they're top 5 or you're running 20th and you can get 18th out of it, that's what you have to do," Allmendinger said.
Allmendinger brings momentum with him going into Texas. The momentum will be important to him as Texas hasn't been friendly to him in the past. He only has two top-10's in 14 starts and an average finish of 20.8.
"Texas hasn't been one of our best racetracks, but I feel like our mile-and-a-half program has definitely improved," said Allmendinger. "That's a racetrack that it's tough, a guy like Kyle (Busch), he's really good. He goes and runs the top there, so it's a place that I've had decent runs but I've never really had great runs there, so I'm always kind of searching to find what I need.
"It's just tough no matter where you go."