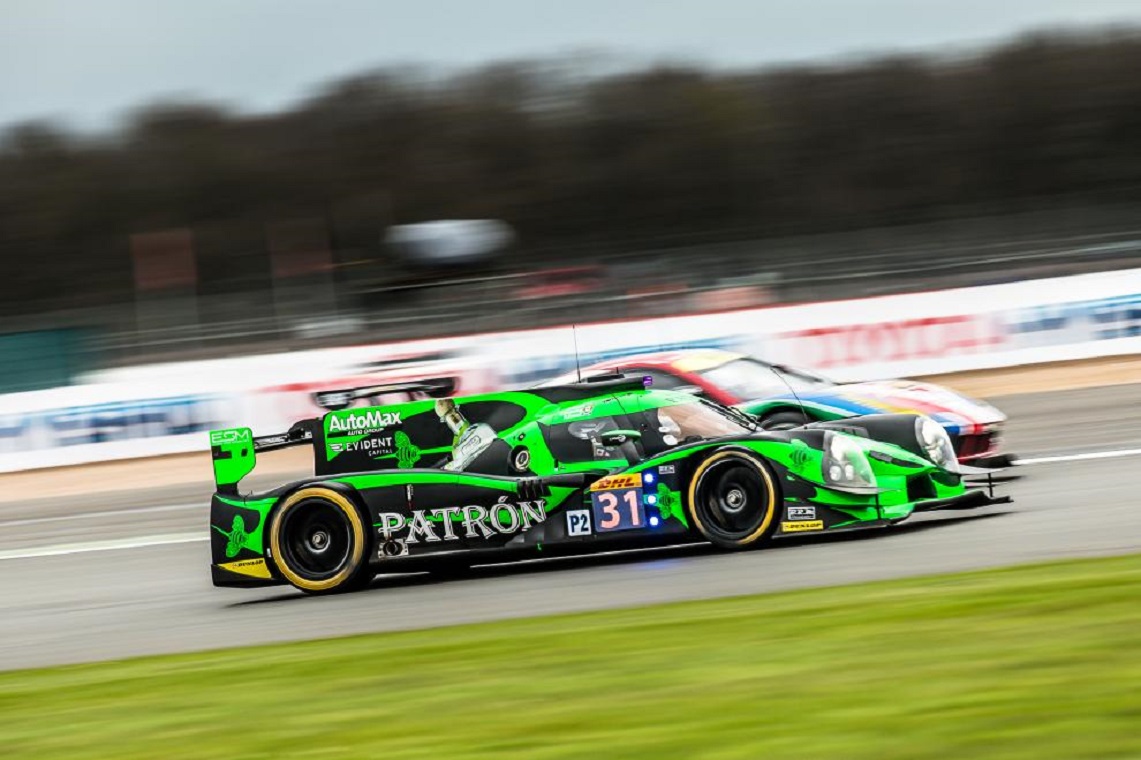 After a rainy and snowy mix threw a curve ball at the teams and drivers of the FIA World Endurance Championship on Saturday, the starting grid for Sunday's Six Hours of Silverstone features an unusual alignment and perhaps marks a window of opportunity for Audi Sport Team Joest to perhaps finally turn the tables on Team Porsche to open the 2016 slate. Despite entering this race weekend as the defending race winners at the long time Formula One championship stop, Audi's pair of R18 E-Tron Quattro Hybrid coupes were clearly on the short end of the stick behind Porsche's pair of 919 Hybrids in both dry sessions of action on Friday, sometimes trailing by over a second a lap. Then the bad weather came Saturday and created the shuffle.
Don't be fooled by the qualifying result. In no way is Audi a second faster than Porsche, if more accurate the previous paragraph refutes this. With partly cloudy conditions expected when Patrick Dempsey waves the green flag on Sunday afternoon, the question now is whether Audi was the pace to hold off the Porsches? Well if you go by drivers, Audi is at worst the equal to Porsche. The trio of Andre Lotterer, Marcel Fassler, and Benoit Treluyer have earned multiple wins at the 24 Hours of Le Mans as a team, while the sister entry of Loic Duval, Lucas di Grassi, and Oliver Jarvis is equally competent. It is not that Porsche's drivers are not qualified to handle the rigors of LMP1 competition, it is just that the lead car of Mark Webber, Timo Bernhard, and Brendon Hartley still lacks the signature win from their resume, at least entering this weekend.
The other question is whether Toyota Gazoo Racing's heavily adjusted TS050 Hybrid can join the conversation. After dominating the circuit in 2014, Toyota suddenly found itself a distant third to its German rivals from start to finish in 2015. The early returns from open testing and Friday's two practice periods were positives, however the weather conditions and hybrid system maladies prevented a major challenge during qualifying. While it would be premature to place the "failure" tag on Toyota at this point, a further lacking run on Sunday would be a cause for concern.
In LMP2, Extreme Speed Motorsports' switch over to Nissan power for their Ligier coupes appears to have not altered their prospects entering the FIA WEC opener on Sunday. As was the case at both Daytona and Sebring, the talent of young Brazilian Pipo Derani was on display Saturday as he set the fastest qualifying lap in the division in less than ideal conditions. Unfortunately, due to the fact that FIA WEC require two drivers to post times to set starting positions, teammate Ryan Dalziel's effort was not enough to secure the class pole for Sunday, an honor that went to G-Drive Racing's Oreca-Nissan coupe. Still ESM's chances for their third win in 2016 are still very good. There is no doubt that both Derani and Dalziel will have some input in the final outcome, while Chris Cumming should not be a detriment to their chances when he takes the wheel on Sunday.
Of course, the battle is not just against G-Drive, who features ex-Audi factory driver Rene Rast, but involves several other contenders. RGR-Morand Racing will be heard from on Sunday with both Bruno Senna and another ex-Audi pilot Filipe Albuquerque to call upon, while both entries from SMP Racing and Manor Racing also are full of victory potential. On Sunday, the early paths for a majority of contenders looking ahead to June's 24 Hours of Le Mans will be lay down, how though is the major question.
Disclaimer: Views and opinions expressed in this article are those of the author and may not reflect the views of other members of the OnPitRoad.com staff.