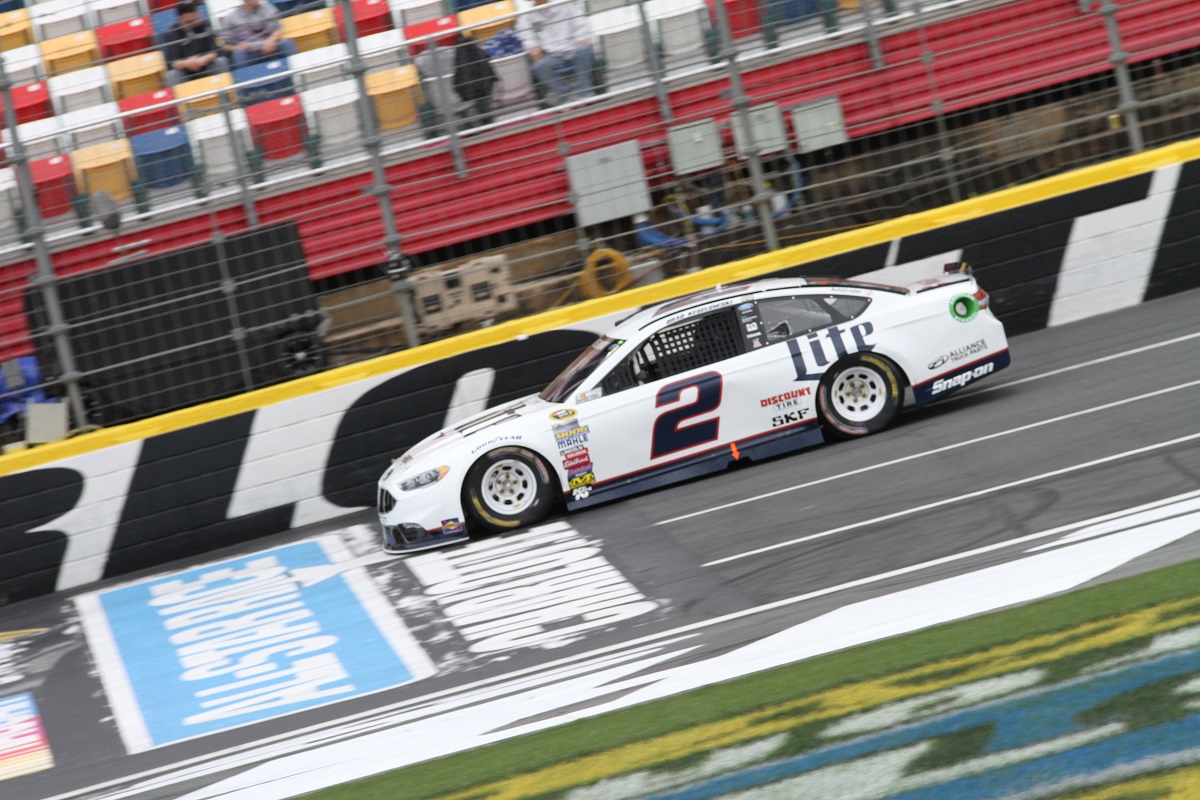 Brad Keselowski and Carl Edwards were the two quickest cars in the early Saturday morning session posting an identical fast lap of 28.121 seconds.
Sprint All-Star weekend at Charlotte Motor Speedway has been plagued with multiple rain showers, but NASCAR Sprint Cup Series cars finally made their way onto the track for the first practice of the weekend.
Only the 15 cars already locked into tonight's All-Star race could participate in practice.
Behind Keselowski and Edwards in practice were Denny Hamlin, Kurt Busch and Joey Logano.
Jimmie Johnson, Kevin Harvick, Martin Truex, Jr., Kyle Busch and Matt Kenseth rounded out the top-10.
The practice didn't go exactly as planned for NASCAR as a weeper opened up on track, causing a red flag halfway through the session. Track crews worked to get the track dry for a 10-minute pit road practice. The pit road practice allowed cars to practice for qualifying where drivers will be forced to make a four-tire pit stop in the middle of qualifying, and enter pit road at any speed.