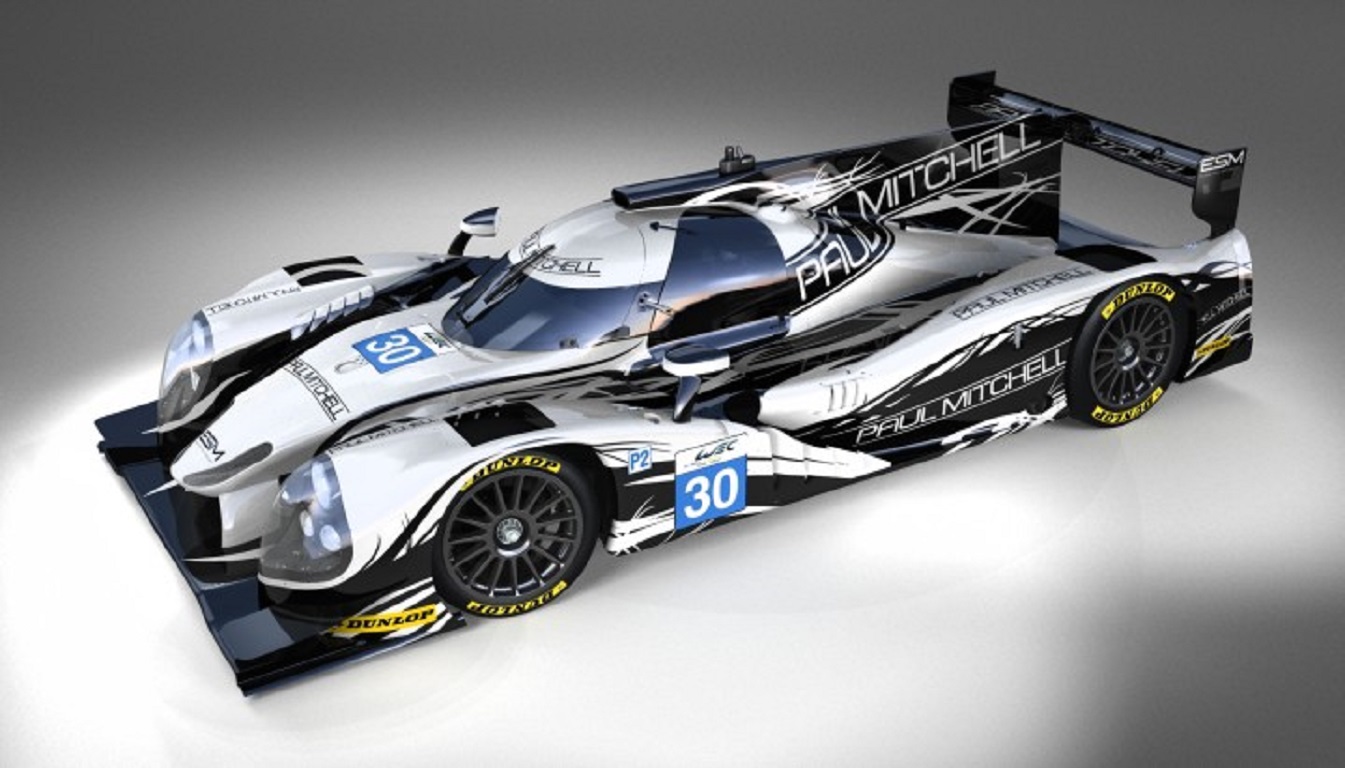 The waiting is almost over, following a three month plus wait after the initial 60-car grid was announced in Paris on February 5, the 84th running of the Grand Prix of Endurance, the 24 Hours of Le Mans at the 8.45 mile Circuit de la Sarthe in only days away. On Sunday, June 5, all cars and almost all of the drivers expected to participate in the race itself will finally take to the track. Although the test day has often provided a major bellwether for what could play out on race weekend, it could be a day of sandbagging as well as weather condition projections look much better than they did a year ago, when off and on rains plagued the tests.
In part one, of OnPitRoad.com's preview of the Le Mans Official Test Day, we look at the top guns among the two prototype classes, LMP1 and LMP2. A look at the GT divisions will come on Friday.
Of course, the major focus will be on the battle for overall honors in LMP1, where the fight is down to just three suitors for 2016. With Nissan out of play after a disastrous debut in 2015, reigning champions Team Porsche are expected to face a sterner test from both Audi Sport Team Joest and an improving Toyota Gazoo Racing squad. So far entering Le Mans, reliability issues have factored into the results posted in the opening two rounds of the FIA World Endurance Championship, with Porsche winning in Silverstone, England following Audi's exclusion from the results, and then the Dr. Wolfgang Ullrich and Reinhold Joest-led program bouncing back to win at Spa-Francorchamps, Belgium, but not without clear mechanical issue red flags cropping up from all three manufacturers.
The Porsche 919 Hybrid appears to have a slight edge entering the month of June versus the Audi R18 e-tron Quattro in terms of all-out pace over the course of a lap, with Toyota's new TS050 Hybrid having made significant gains in 2016, after its 2015 predecessor was a distant third to both its rivals. Drivers with previous Formula One experience are featured throughout the big three, with Audi featuring Andre Lotterer and Lucas Di Grassi, Porsche with Mark Webber, and Toyota featuring five of their six drivers with either F1 experience as a race driver or tester, led by Anthony Davidson.
While the battle among the hybrids could go in any of three directions during the test and race weekend, the battle among non-hybrids appears to have exposed a significant gap in favor of Rebellion Racing's R-One coupe, over pursuer Colin Kolles' CLM P1/01, with each featuring AER turbo power. Ex-F1 pilots Nick Heidfeld and Nelson Piquet, Jr. head up Rebellion's lead entry.
In LMP2, the chances for an American-based entry to claim the top step of the podium may be the strongest ever, thanks to the presence of one 22-year old Brazilian named Pipo Derani. The amazing driving prospect almost single-handedly led Extreme Speed Motorsports to back-to-back overall wins at both the Rolex 24 at Daytona and the 12 Hours of Sebring in IMSA competition to open 2016 and Derani further boosted his reputation by leading the Scott Sharp and Ed Brown-run squad to runner-up efforts at both Silverstone and Spa. The efforts in FIA WEC were made even more impressive by the fact that ESM's pair of Ligier JS P2 coupes swapped out the Honda engines used in IMSA, for Nissans in FIA WEC and never seemed to skip a beat. Of course, Tequila Patron ESM is not just about Derani. Ryan Dalziel, Johannes Van Overbeek, and Chris Cumming also play supporting roles in the success of this operation, who struggled for pace and reliability a year ago, yet have made a major reversal in terms of fortunes in just 12 months. The regular Tequila Patron black and green colors will be absent from the challengers at Le Mans in favor of Paul Mitchell's black and white livery, due to French laws banning the usage of alcoholic beverage sponsors at sporting events, but do not be fooled ESM will still be a definite threat for victory.
Of course, there is another American squad to consider, Michael Shank Racing, who are making their debut at La Sarthe this year. Ironically enough, this weekend is a two-front war for the Ohio-based team, who are also participating in IMSA's Chevrolet Sports Car Classic in Detroit, Michigan, the day before the test in France. The Ligier-Honda coupe package they will utilize is proven, as it is the same car used by ESM to win at both Daytona and Sebring, except that its features a 2.8 liter turbo V6, as opposed to the 3.5 liter engine used by ESM in America, that has yet to be approved for non-IMSA competition by the FIA-ACO. MSR's fortunes in its maiden Le Mans voyage will be guided greatly by its long-time team leader Oswaldo Negri, Jr., with support from his IMSA teammate John Pew, and Le Mans veteran Laurens Vanthoor.
There is also a third entry in LMP2 with American ties, as Ben Keating's Viper Exchange group has acquired the rights to Murphy Prototypes' ORECA 03 open top machine, featuring Nissan power. Keating had hoped to enter his Dodge Viper GTS-R at Le Mans for the second straight year, but was not given an invitation for it by the FIA-ACO in February. The test day will be an exploratory effort for the Texas entrepreneur, who is limited in prototype experience minus a test with the car last month at Circuit de Catalunya in Barcelona, Spain. He does have two more than capable teammates to support him however, in the form of 2008 LMP2 class winner Jeroen Bleekemolen and IMSA regular Marc Goossens.
While the Stars and Stripes feature a three-pronged attack, there are plenty of thorns to encounter in the division, eager to snatch away the class win. Defending champions KC Motorsport Group returns with its ORECA 05 coupe that crushed the competition last June, for a one-off effort as they are no longer are a regular on the FIA WEC circuit. Still, with drivers Richard Bradley and Matt Howson back in the fold, they cannot be overlooked. Nor can fellow ORECA runners Thiriet by TDS Racing, who won a rain-shortened ELMS event last month in Imola, Italy, while G-Drive Racing also features two very capable entries.
FIA WEC LMP2 race winners in 2016 RGR Sport by Morand and Signatech Alpine, like ESM also feature two fully loaded driving rosters. Ex-Audi Team Joest pilot Filipe Albuquerque is joined by Ricardo Gonzalez and Bruno Senna to round out RGR's Ligier-Nissan coupe entry, while French speedster Nicolas Lapierre anchors Signatech's ORECA 05 alongside 21-year old American newcomer Gustavo Menezes and Monegasque-based Stephane Richelmi. Even Manor Racing, Greaves Motorsport, Krohn Racing (another American squad), and Strakka Racing could play the role of spoilers in a loaded LMP2 field, where over the half the grid has a fair shot at the top step of the podium at the checkered flag.
If the battles in LMP1 and LMP2 have you excited, the drama could be just as good in the grand touring divisions of GTE-Pro and GTE-Amateur. More to come on their own parameters on Friday.
Stay tuned to OnPitRoad.com for further news and updates from the world of sports car racing.