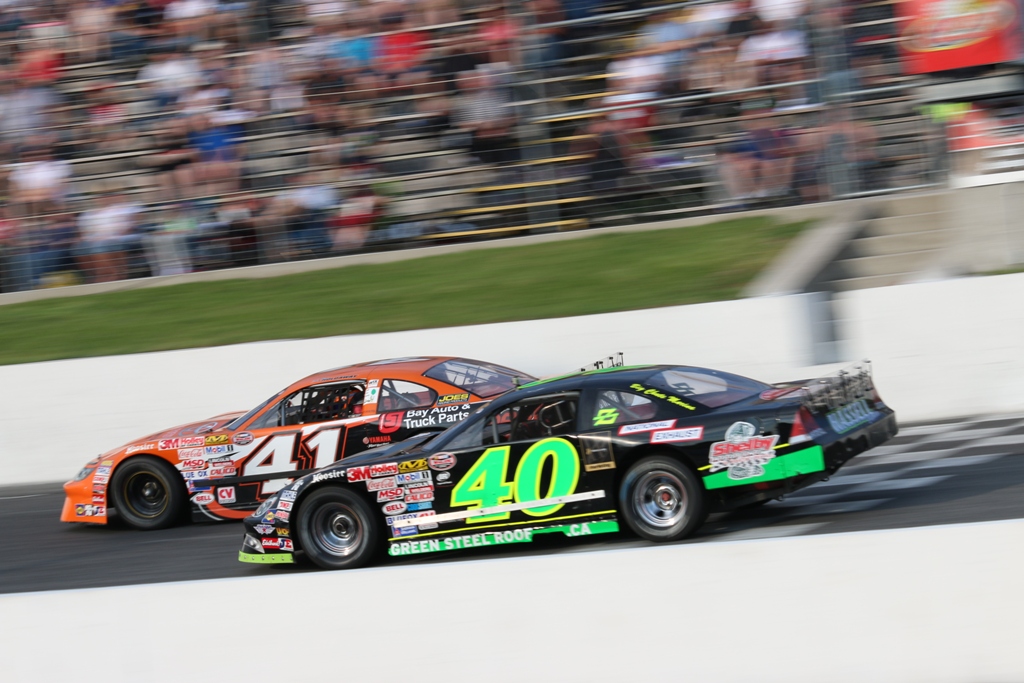 It could be a good thing Sunset Speedway's Limited Late Model drivers had a week off this past week. Perhaps cooler heads will prevail when the drivers take to the track this weekend.
After all, everyone wants to just put the drama from a couple weeks ago behind them. Four restarts within the final three laps, combined with controversy and debate over the rules have had social media fired up over the past couple of weeks.
The track has announced the official results, and now it's time to move forward the best way possible – by putting on a solid performance Saturday night together as a division featuring the close racing fans love.
With a talent laddered division, there is a potential for one of many drivers to score a victory on a Saturday night. Here are five drivers to keep an eye on.
Billy Zardo posted a runner-up finish in the first feature two weeks ago after time trialing second quickest. It marks a great turnaround as the third generation driver hasn't had much luck lately in the division. After a blowing a motor in the Velocity 250, he suffered a pair of DNFs with issues to start the year. Now with the performance on the upswing, his fortune could be headed in the right direction.
Travis Hallyburton entered the season as one of the drivers people thought would contend early, given how he won the Autumn Colours Classic in October. Though the first night out saw him run mid-pack, with finishes of 10th and 13th. After showing speed in the first feature on Saturday night (fourth), look for Hallyburton to try and get to victory lane on Saturday.
Sean Cronan made his return this year after sitting out a season. Looking at possibly running just a limited schedule this year, he's already catching people's attention as he scored a 10th and a fourth a couple weeks ago at Sunset Speedway. Now looking to have a handle on his No. 84 LLM, he could put himself in victory lane.
The return of Mike Bentley to the division caught the attention of many. After all, he was always a front runner and is a past division champion. News flash – things haven't changed. In the four races so far this year, he has posted three top-six finishes to go with one DNF. Running up front weekly, Bentley is bound to be one of the drivers to reach victory lane this year.
Tom Walters caught the attention of fans at the beginning of the season when he announced that he'd be retiring at year's end. The best way for the mult-time champion to go out would be with a victory. So far, though, he hasn't ran as well as he hoped with only a pair of top-10 finishes. After being involved in a late-race crash a couple weeks ago, he'll certainly be wanting to bounce back this weekend.