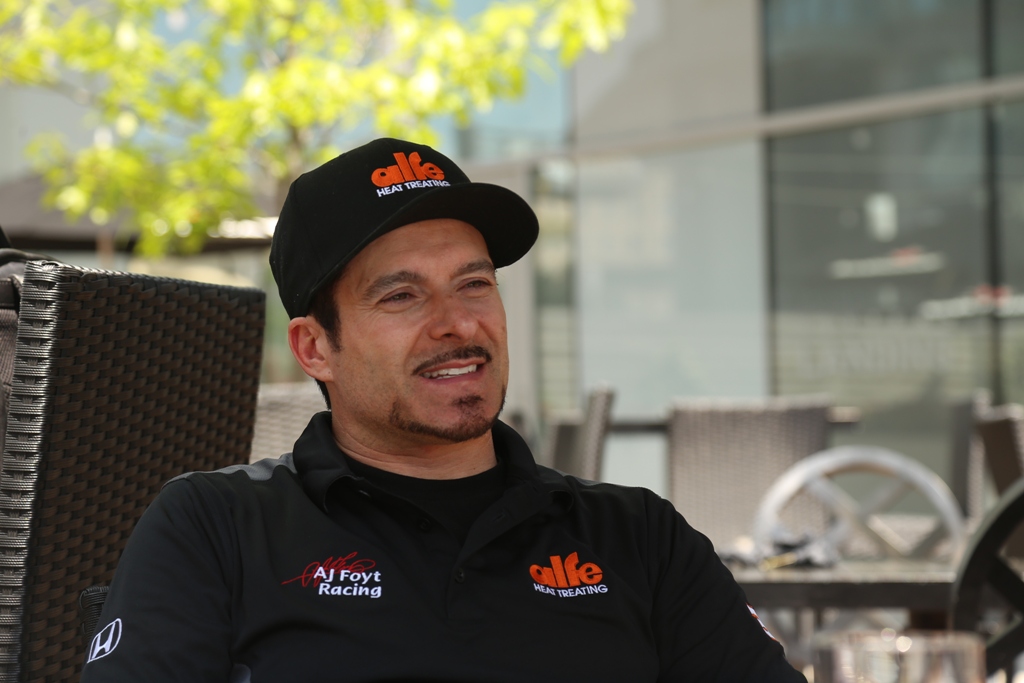 As with years past, Indianapolis 500 qualifying duties forced Alex Tagliani to miss the first race of the NASCAR Pinty's Series season at Canadian Tire Motorsport Park. Now the 2016 Indy 500 is in the books, Tagliani is ready to focus on his first Pinty's Series start of the season at Autodrome Chaudiere.
The two-time Pinty's Series race winner had a career-best year in the series last season. He ran only nine of the 11 races, but finished inside the top-10 in all nine starts, with an average finish of 5.2 while also picking up a dominant win at Sunset Speedway in Innisfil. Tagliani led 193 of 300 laps in the race en route to lapping the entire field at one point.
Like last year, Tagliani expects to miss a few races, but his team will still be competing for a championship.
"It looks like I might miss one or two more events depending on how things turn around with the European Series (Blancpain GT Series) – and maybe with XFINITY – I don't know if I will do it," Tagliani told OnPitRoad.com in May. "I have a good feeling that I can do the races, but our program is going to be for the full season.
"We have a car that's competing in the owner's championship, so if I can't be there, someone will be in the car."
Pier-Luc Ouellette drove the No. 18 Epi-Pen Chevrolet in the first race of the season at CTMP while Tagliani was in Indianapolis. Ouellette ran inside the top-five for most of the race before bad luck bit him forcing him to finish 11th. Tagliani was happy with how Ouellette performed, but hopes the team can get his bad luck out of the way for Chaudiere.
"I was really pleased to see the car so competitive, but unfortunately again we had some bad luck," said Tagliani. "At some point we're not going to have all this bad luck. We're going to have some good luck, and some good races."
In two past races at Chaudiere, Tagliani has had a mix of results. In last year's race, he finished a solid fifth after starting in eighth, but in the series' first trip to the track in 2014, the race didn't go quite as planned. Tagliani started in fourth, but damage sustained from a wreck late in the race relegated him to a 14th place finish.
As Tagliani looks ahead to his Pinty's Series season, one thing is on his mind – winning.
"I think I feel good about it this year. I'm really looking forward to being in that car."