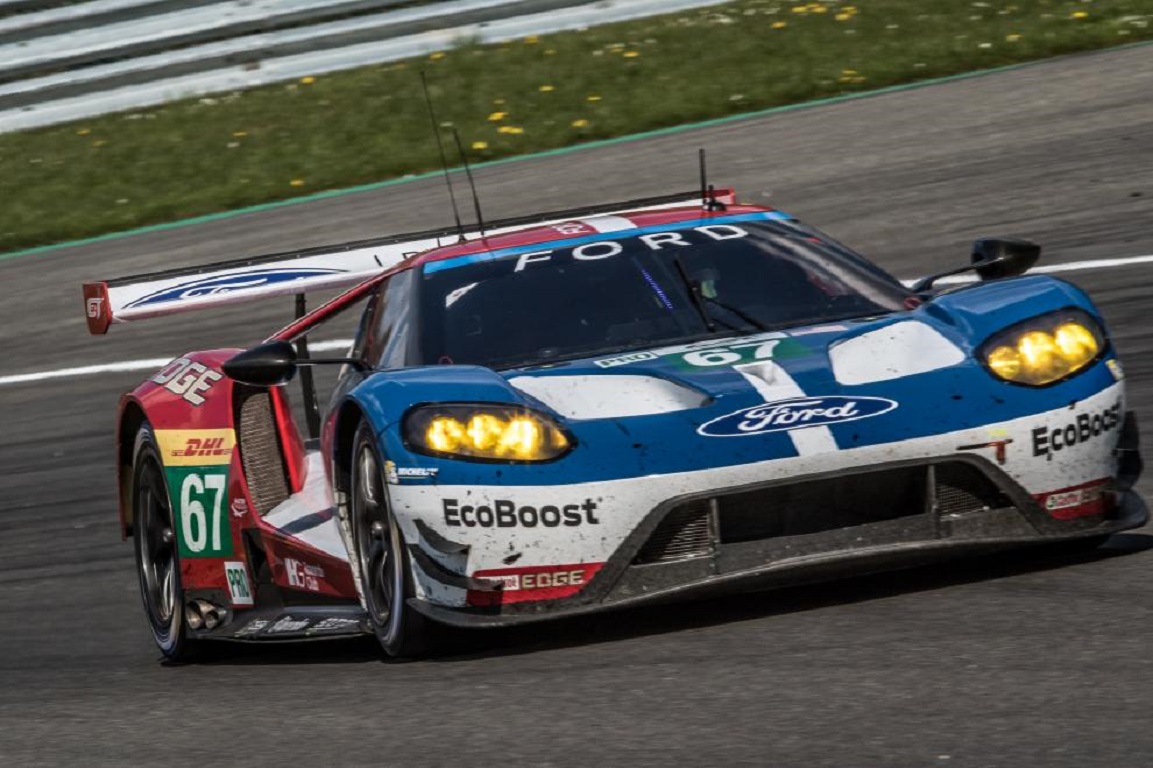 Based on a second set of Balance of Performance introduced Thursday -by the FIA, the sanctioning body alongside the ACO for the 84th running of the 24 Hours of Le Mans, which opens with qualifying next Wednesday, there are now some new questions that have been raised about whether or not there is a negative being created by a certain group handling the overseeing of such a major event, in which not of the all entries are uniformly tied as regular participants. That question has been raised specifically in the GTE-Pro category, a division where the strongest teams on paper are not based in the main overseer's chief circuit: the FIA World Endurance Championship.
For the most part, the strongest teams based on both the eye test and the history books are based across the Atlantic Ocean in North America's IMSA WeatherTech SportsCar Championship, with the most notable examples competing at the 24 Hours of Le Mans being from Corvette Racing and Porsche North America (re-badged as Porsche Motorsport for Le Mans). There is also however, the presence of Ford Motor Company's return to Le Mans as a factory-supported entry for the first time since 2010, one that has received massive fanfare and recognition in the run up even to last year's event. For instance, during the initial entry list reveal press conference in Paris in February of 2015, the master of ceremonies promoted Ford's return to Le Mans in 2016, months before it was officially announced. In addition during the race festivities, Bill Ford, the current head of Ford in North America waved the French tricolor to start last year's 24 Hours of Le Mans.
So based on those two facts, it would seem that the Le Mans event organizers and the FIA-ACO seem to have a lot riding on a successful effort by Ford next weekend, who in addition to having a program in IMSA are also running two cars full-time in the WEC. Compare to that Porsche and Chevrolet, who despite each having a long history of success at the Circuit de la Sarthe, have not received nearly as much event centered interest, as least not as directly stated as Ford's has been starting this year. Also as mentioned above, neither Porsche nor GM have a fully-factory backed entry in GTE-Pro in the WEC this year.
So let's now look at what was in play heading into the official test day for this year's event at Circuit de la Sarthe, which was held this past Sunday. As was expected based on recent performances in IMSA, Porsche Motorsport's Nick Tandy led an 911 RSR 1-2 effort in the morning efforts, while Corvette Racing's Antonio Garcia topped the charts overall in GTE-Pro with the fastest lap during the afternoon efforts. In fact, Porsche and Corvette combined to take the four fastest times of the day, with Chip Ganassi Racing's quartet of Fords right behind them.
Based on the initial returns, it seemed that everything was status quo. Porsche and Corvette, both established projects were on top, while Ford, a new yet rapidly improving project was close behind. However, the FIA-ACO determined that the gap between the haves and have-nots was too great in this case and took action on Thursday. Looking ahead to the start of the race week, Corvette Racing's pair of C7.Rs will have to run with a smaller air restrictor, 0.3 millimeters smaller than the one it used at the test day. Porsche Motorsport meanwhile, will have to compete with an additional five kilograms of ballast added to their two-car entry. The additions could greatly affect all of the cars mentioned in terms of speed on the Mulsanne Straight and getting off of the slower corners like out of the Ford Chicane and off of Arnage.
Ford was also affected with the changes, but in a more positive manner. After having 2o kilograms of ballast shaved off its four Ford GT challengers before the test day, the sanctioning body has taken off an additional five kilograms, or now 25 kgs in total in advance of the race outing off the minimum required weight. These changes could prove decisive in terms of pace, when coupled with a twin-turbo V6 engine supplied by Ford EcoBoost. Assuming gains have been made in terms of reliability as opposed to CGR's woes at both Daytona and Sebring, it seems difficult to see a scenario where all four cars would hit major trouble mechanically during the 24-hour distance. If that is avoided, Ford could prove very difficult to challenge post second Balance of Peformance. This of course does not just involve the case for winning by either Porsche or Corvette, but also influences the chances for Ferrari and Aston Martin. Unmentioned so far, Ferrari and AMR were also off the pace during the test day, but unlike Ford did not receive any significant helpers in the new BoP changes on Thursday.
While it is difficult to fully prove intent by a sanctioning body to give one manufacturer an enormous edge ahead of a major event, if indeed Chip Ganassi Racing and Ford Motor Company place one of its cars on the top step of the podium in the GTE-Pro category at the finish of the 24 Hours of Le Mans on June 19, the reaction could unfortunately be more centered toward skepticism and doubt, rather than praise and approval. Until that becomes a reality however, one will have to wait and see how it all plays out.
Disclaimer: Views and opinions are those solely of the author and may not reflect the views of others among the staff at OnPitRoad.com