NASCAR Sprint Cup Series New Hampshire 301 Race Preview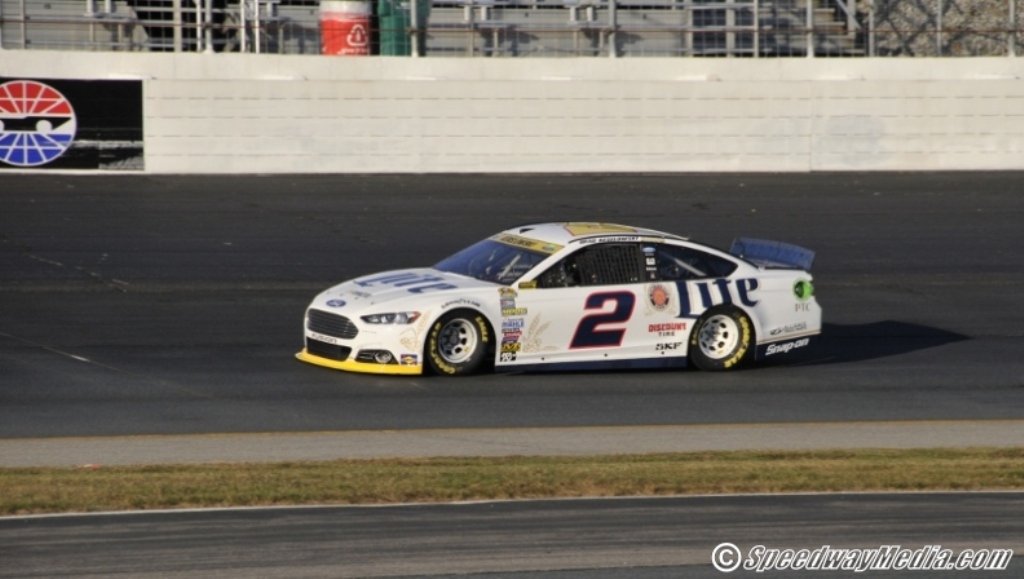 After a challenging weekend at the newly repaved Kentucky Speedway, NASCAR Sprint Cup Series drivers come to New Hampshire Motor Speedway for their first of two races at the Magic Mile this year.
No one goes into New Hampshire with more momentum than Brad Keselowski. He's won the last two Sprint Cup races at Daytona and Kentucky, so he'll be hard to bet against on Sunday. In addition to the momentum the driver of the No. 2 brings, New Hampshire also happens to be a good track for him. He led 138 of 305 laps en route to his only Cup win at the track in 2014. Keselowski also has two Cup poles at the track, including his first career pole in 2010. The 2012 Sprint Cup champion broke out the broom at New Hampshire in summer of 2014 when he swept both the Cup and XFINITY races. He also holds another win in 2012, and four of his 19 XFINITY Series poles have come at the Magic Mile. If anything is going to get in Keselowski's way this weekend, it could be the fact that he's never won three straight races in his career. However, if that's the only thing in the way of Keselowski's momentum, he's going to be hard to beat this weekend.
Joey Logano will be one to keep an eye on in Loudon, despite scoring his worst finish of the season at Kentucky last week. Logano comes into New Hampshire as a two-time Cup winner at the track. He won his first career Sprint Cup race here in 2009 after the race was rain shortened. He also won the 2014 Chase race at New Hampshire, leading 73 of 303 laps. Logano's two wins in the Granite State might be enough to consider him a legitimate contender for the win.
It'd be a mistake to leave Joe Gibbs Racing out of the race win discussion, too. Matt Kenseth, Kyle Busch and Denny Hamlin each account for four of the last seven wins at New Hampshire. Gibbs also swept the two Sprint Cup races at the track last year with Busch winning last July, and Kenseth taking the win in September. Hamlin also won for JGR in last July's XFINITY Series race, so the team appears to be on a roll when it comes to winning at the one-mile track.
Kevin Harvick dominated at New Hampshire last fall, leading 216 of 300 laps, but a miscalculated fuel mileage call dropped the 2014 Sprint Cup champion from a win with three laps to go to a 21st-place finish. Harvick looked to be headed towards his second Loudon win, but instead found disappointment in a mid-pack finish. The 40-year-old goes into New Hampshire as the points leader, but with only one win this year at Phoenix. He hopes to change that this weekend by adding a second 'W' to win column.
If anyone's looking for a dark horse pick at New Hampshire, look no further than Ryan Newman. With momentum on his side, Newman's coming off his best finish of the season of third at Kentucky. Newman's won at the Magic Mile twice in his Sprint Cup career with wins coming in 2002, and 2011. He also won two NASCAR Whelen Modified Tour points events at NHMS in 2010, and won the first ever Whelen All-Star Shootout in 2014. Newman's used to going fast at the one-mile track where he's earned seven pole positions.
As the Chase draws near, the 301-lap race will be important for drivers as New Hampshire also holds the distinction of having the second race in the Sprint Cup Series Chase. With 12 drivers already locked in the Chase with a win, several more head into New Hampshire hoping to add their name to that esteemed list of drivers, while the 12 who have already earned their spot will try to put a padding on those behind them with another win.