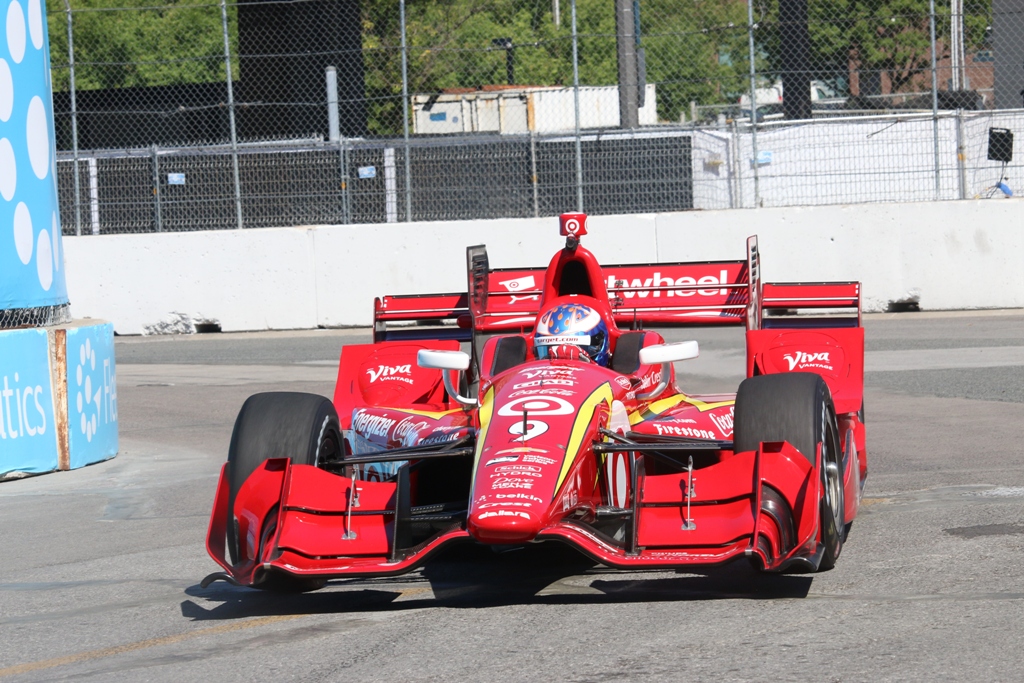 Scott Dixon is a two-time winner at Toronto, so it should be no surprise he's been quick in practice for the Honda Indy Toronto.
Dixon was second in the first practice session on Friday, and fourth on the second practice. He told OnPitRoad.com before the third session on Saturday it's tough to know how his No. 9 Target Chip Ganassi Racing Honda will fare in the race.
"It's hard to know how we'll do yet," Dixon said. "I think once we get through this practice, I think we'll know. I'd like to think the car's quick, but we'll have to wait to see where it will go. Hopefully we'll have enough for Fast Six, and then the outside lane will rubber up, and we'll fight for the pole.
"It was okay yesterday, though. We mostly just struggled with traction. With the aero kits now it makes it a bit more difficult here, but I think we're doing alright."
After practice wrapped up on Friday some adjustments were made to the track. The wall in turn eight was changed to the configuration used in previous years. The inside wall was moved up on the curbing, which gives drivers an additional six feet on the inside of the wall. Concrete patches in turns one and nine were also sandblasted to add more grip to the surface. The changes were something that most drivers wanted adjusted.
"They sandblasted turn nine and one, and put the wall back to where it should be in (turn) eight," he said. "I think there was a lot of confusion as to why that wall even moved. I think lap times are definitely going to be quicker."