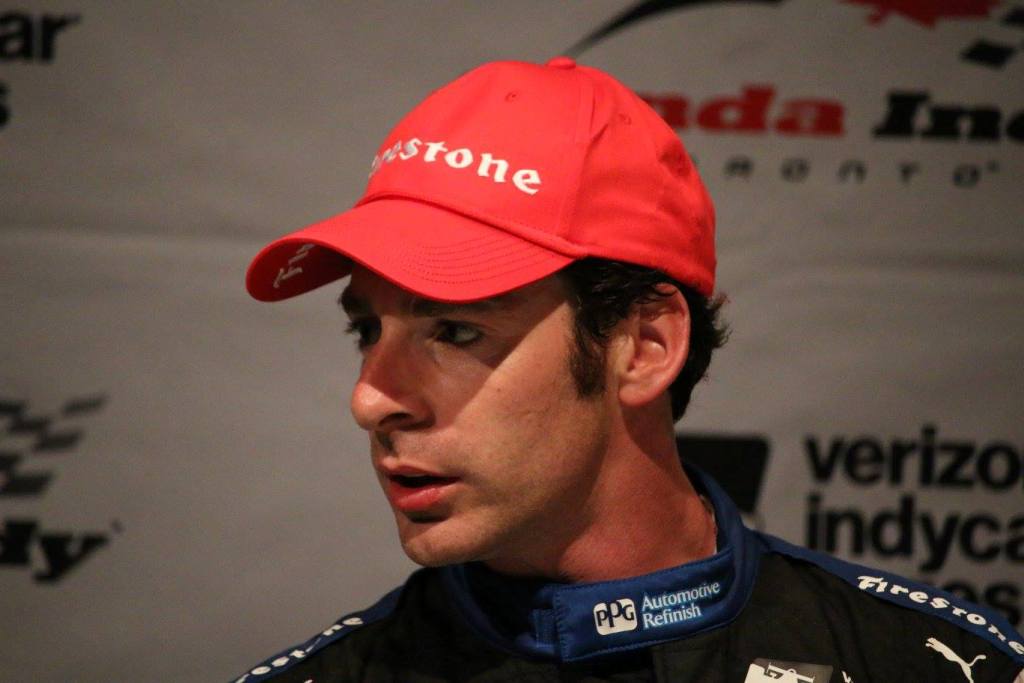 Late race contact between Jack Hawksworth and Simon Pagenaud in the Honda Indy left the two not seeing eye-to-eye after the race, and it wasn't the first time this season the two had an encounter late in a race.
With just three laps left, Hawksworth and Pagenaud were battling for a position inside the top-10 when Pagenaud got into the back of Hawksworth's No. 41 Honda, sending him into the turn five tire barriers.
The incident between Hawksworth and championship point leader Pagenaud left the No. 41 with a 21st-place finish in a race where he nearly scored his first top-10 finish of the season.
"We had a brake problem, and we were just trying to manage that," Hawksworth told OnPitRoad.com after the race. "Slowed up a little bit, and he caught me a little bit. Turn five he just ran into the back of me. He just nerved me off."
The weekend in Toronto was going well for Hawksworth after being sixth in practice on Saturday. In qualifying, the Brit put up a solid lap that would have him starting 13th. Hawksworth took advantage of a decent starting spot, and positioned himself near the top-10. He was able to use a mid-race caution to put him further up the running order since he pitted before most of the front runners.
"We were running 12th all day, 11th all day," he said. "Then obviously we got a little bit of luck from that last caution. We were not very good on the reds, but we were pretty decent on the blacks. We were just kind of keeping tabs on Bourdais, and the likes of the guys ahead who were saving fuel. They were probably two or three of them that would have had to stop."
Pagenaud's vantage point of the incident between he and Hawksworth was that he wasn't given enough room.
"He made a mistake in (turn) three," Pagenaud told OnPitRoad.com after finishing ninth. "I crossed him, and he knew I was there, but he didn't give me any room to make turn five, so I tried to make evasive action, but he turned on me. There was no room to go anywhere, it's not like it's a super wide track, so opportunity for him. He didn't want to race with room, so it is what happened."
Pagenaud and Hawksworth had an incident earlier this season at Barber Motorsports Park. Pagenaud was leading the race, and battling for the win with Graham Rahal late, while Hawksworth was fighting to stay on the lead lap. Hawksworth held Pagenaud up, which caused him to lose a sizable gap on Rahal in the closing stages. Rahal found his way around the No. 22, but Pagenaud passed the No. 15 back after Rahal got into the rear of Hawksworth trying to lap him, damaging his No. 15 car. Pagenaud got the win that day, but both he and Rahal were left frustrated with the No. 41.
With Toronto in the books, Hawksworth and Pagenaud have two weeks to cool down before the next race at Mid-Ohio Sports Car Course.