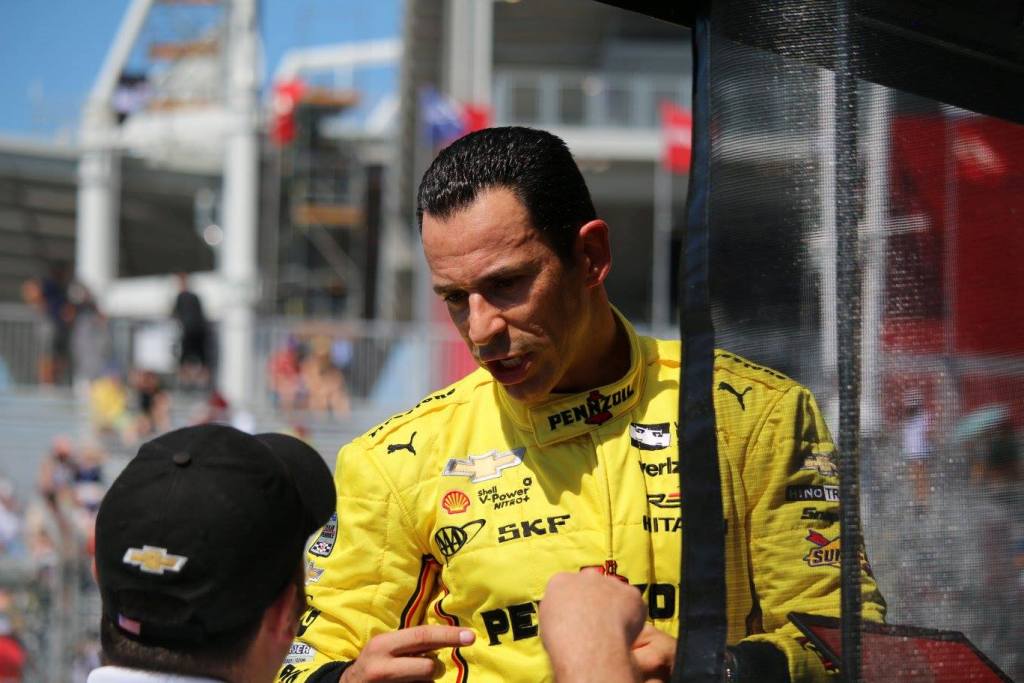 Following the completion of track activity on Friday at the Honda Indy, adjustments were made to the track to move the turn eight wall onto the curbing, giving drivers an additional six feet on the inside of the track. In addition to that, the concrete patches in turns one and nine were sandblasted in order to provide more grip.
Team Penske President Tim Cindric told OnPitRoad.com after qualifying on Saturday that the track's new layout for the year has made it more difficult than in past years.
"I think it'll be a little bit more difficult to pass," Cindric said. "It's harder to get a good run out of the last corner than it was last year with the new layout. With it being how bumpy it is in turn one, we're gonna have one less passing zone. With that said, this race is always pretty exciting with the strategies between a two-stop and a three-stop race depending on how many cautions there are.
"The key passing zone is probably going to be in turn three, and there are going to be a lot of really aggressive moves because you kind of eliminate a passing zone in turn one for the most part," he said. "I think they'll be a few aggressive moves there."
Friday's overnight changes were ones that many teams wanted to be made, but for some, it's almost like a full day of practice being rendered useless.
"I think the sandblasting's fine, but as far as the track's concerned, we ran a whole day of practice with turn eight the way it was," Cindric said. "The changes overnight makes it difficult, but it's the same for everybody."
When qualifying in Toronto wrapped up, three of the four Team Penske cars wound up in the Fast Six. The lone exception was Juan Pablo Montoya who qualified ninth. Montoya was involved in a practice crash on Friday afternoon that heavily damaged the car, and Cindric said it forced the teams to work late in the paddock to do repairs to be ready for Saturday. Although Montoya barely cracked the top-10, it was valiant effort after the Friday struggles.
"There were three corners missing on the car," he said. "It really took the effort of all four groups putting it back together last night. Fortunately, we bring a lot of spares. We were probably done putting it back together at around 10:00 last night. Unfortunately, we had a misfire this morning, so he (Montoya) missed about 30 minutes of the session, so he's been playing catch up all day, which is why he ran two sets of reds in the first session trying to get into the second session."
With all four Penske cars starting inside the top-10, Cindric is optimistic about the team's chances in the race.
"I think as a team we have pretty good cars, and we'll just have to execute on Sunday."