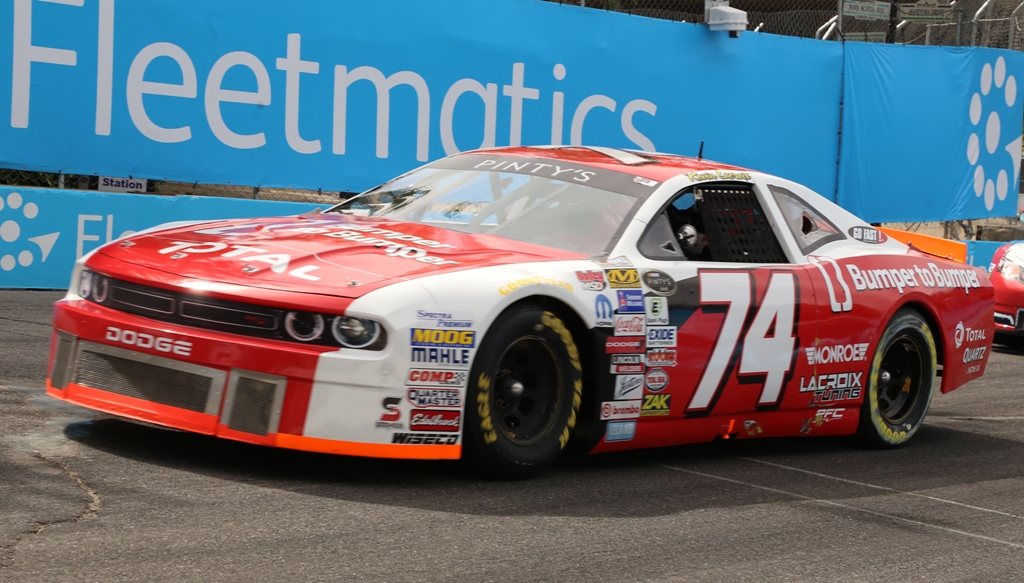 After a podium finish in last week's Pinty's Grand Prix of Toronto, road racer Kevin Lacroix will start on pole for Saturday night's Alberta Has New Energy 300 at Edmonton International Raceway.
It's Lacroix's first pole in his 12th series start, and he'll see another rookie driver starting alongside him when he takes the green flag as Cayden Lapcevich posted the second fastest time in qualifying.
Lacroix earned the pole with a fast lap of 12.908 seconds, besting Lapcevich's lap of record at 12.929 seconds. Lapcevich enters the race second in the point standings, and could use a solid starting position to cut into Andrew Ranger's point lead.
Starting in third will be short-track racing ace Mark Dilley. Alex Tagliani and L.P. Dumoulin round out the top-five starting positions. Dumoulin finished second in this race last year.
Sixth through tenth will be current point leader Andrew Ranger, Jamie Krzysik, Kelly Admiraal, Noel Dowler and Ryley Seibert.
Rounding out the 18-car field will be D.J. Kennington, Gary Klutt, Larry Jackson, Jason Hathaway, Joey McColm, Jason Hankewich, Ian Admiraal and Alex Labbe.
Labbe failed to post a time in qualifying after the team was forced to make a last-minute engine change. He was first and third in the practice sessions.