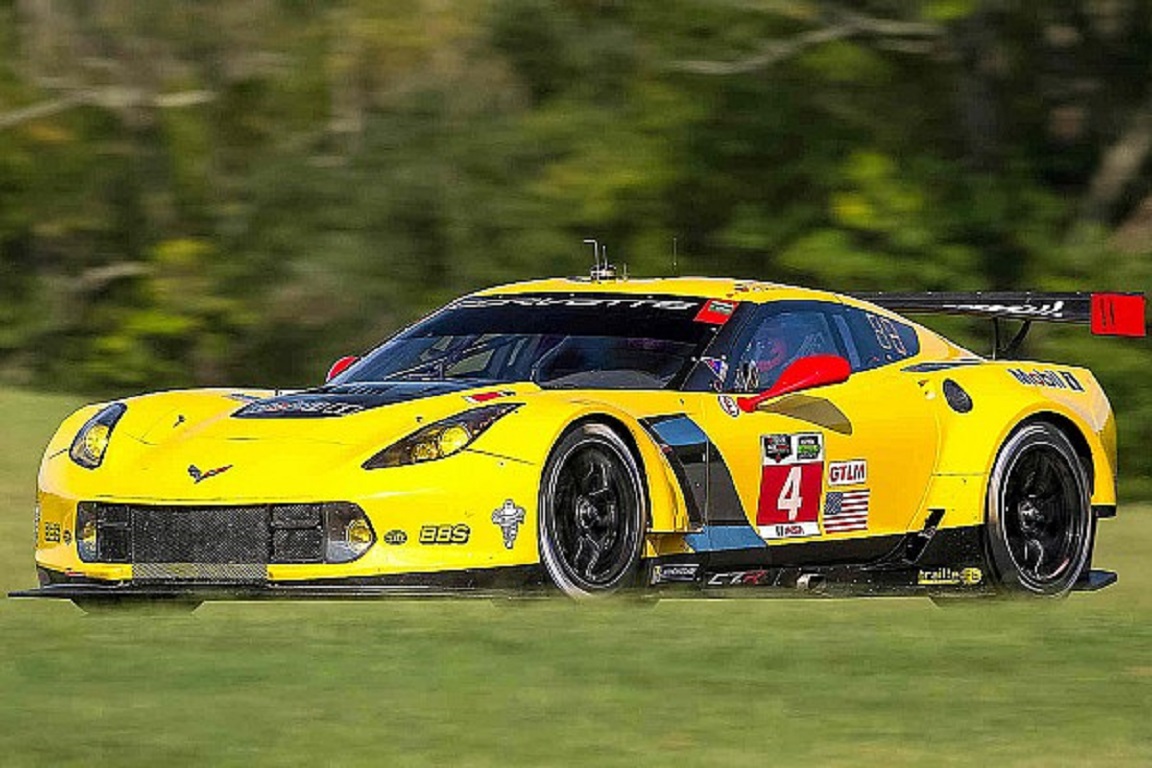 Although the famous large oak tree no longer exists, the challenge posed by the 17-turn, 3.27 mile terrain at the Virginia Internatioal Raceway has produced some surprising results over the years and Sunday's edition of the Michelin GT Challenge may be no different.
After a wild Continental Tire Road Race Showcase at Road America that saw Corvette Racing's Tommy Milner charge from fifth to first and the eventual race victory in the final 15 minutes, Milner and co-driver Oliver Gavin will look to increase their cushion on their relatively new rivals from Chip Ganassi Racing in the form of Richard Westbrook and Ryan Briscoe. After the No. 4 Chevrolet Corvette C7.R crew won the opening two events of 2016 at Daytona and Sebring, CGR in its debut with the all-new Ford GT challenger has taken a majority of the success quotients since, scoring three straight wins in IMSA WeatherTech SportsCar Championship action in the GT Le Mans division, plus earning a dominating victory in June at the 24 Hours of Le Mans in France.
However, after coming within the grasp of moving to the head of the championship points table, Ford has seen their American auto manufacturing foe grab back to back victories at Lime Rock Park and at Road America to currently hold a 13-point lead entering VIR or essentially the difference between a first place finish and a last place finish in most races involving GTLM competition this season. Of course, Corvette Racing has not had the greatest of success in the commonwealth of Virginia.
In its first two tries at the twisty VIR layout, Doug Fehan's two-car squad has finished no better than sixth here, a result that may need to be improved upon Sunday to avoid a shift in momentum back towards the Ganassi Ford squad. Consider a year ago at VIR when Porsche North America's Patrick Pilet and Nick Tandy dominated the event and then proceeded to ride the wave of momentum through the remainder of the season, ultimately earning a GTLM division title and even managing an improbable overall race win in the season ending Petit Le Mans at Road Atlanta. By contrast following VIR last year, Corvette would fail to earn even a top five finish for the rest of 2015.
While Chevrolet and Ford are the key protagonists at VIR in 2016, it is still in the cards for 2014 race winners Risi Competizone or defending champions Porsche North America to sneak away with the top step of the podium on Sunday. Risi continues to improve its fortunes in its debut year with the Ferrari 488, while a mid season Balance of Performance adjustment has brought Porsche's 911 RSR back into victory contention for the first time since its triumph in April on the streets of Long Beach, California.
Meanwhile, in the lower GT Daytona class another Ferrari runner Scuderia Corsa will look to further solidify its championship leadership on Sunday, despite a stronger presence being shown from a trio of arch rivals in recent weeks. Coming off their fifth podium finish in the first eight outings of 2016, Alesandro Balzan and Christina Nielsen enjoy a twenty-point edge on the field entering VIR, a venue where former Corsa pilots Townsend Bell and Bill Sweedler snagged the victory one year ago.
With just two races remaining on the season slate post Virginia, time is running out for the nearest pursuers. Magnus Racing's Audi R8 of John Potter and Andy Lally, like Corsa have two wins under its belt in 2016, while just behind them on the points table, Team Seattle Porsche and Riley Motorsports' Dodge Viper group have each scored one class victory likewise. Balzan is no stranger to success in GT action, having lifted a championship trophy in the former Rolex Sports Car Series three years ago. Nielsen is looking for her first title grab after narrowly missing out on the GTD title one year ago by just two points.