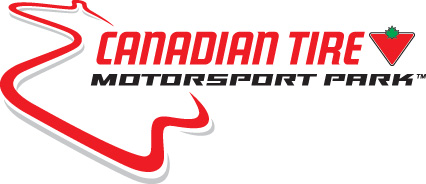 For the first time this season, Alex Tagliani will lead the field to the green in the NASCAR Pinty's Series.
Tagliani claimed his seventh career Pinty's Series pole, and first at Canadian Tire Motorsport Park on Saturday afternoon. Tagliani won the pole with a fast lap of 1:22.770. He beat out Kevin Lacroix for the pole by just under two and a half tenths of a second.
Tagliani knows that track position will be key in order to win on Sunday.
"Track position is something really important here," Tagliani told OnPitRoad.com after qualifying. "If you are in the lead and don't have to start on the outside, you're less likely to be a sitting duck, and at risk. I'm going to try to keep my track position for the whole duration of the race, but I don't think it will make or break if something happens at the start. It's all about clean air. If you can run at the front without having anybody that disrupts your air, you should be fine."
Despite being quick in both practice and qualifying on Saturday, Tagliani hasn't had a lot of track time at CTMP this year. He missed the opening Pinty's Series race at CTMP in May to qualify for the Indianapolis 500. Pier-Luc Ouellette drove the No. 18 Epi-Pen Chevrolet in his place. Tagliani was able to lean on Ouellette for some pointers on the track, though.
"I called him (Ouellette) – spoke to him, asked him what he thought about the car," Tagliani said. "I think the big difference for us when we end up racing here at the end of the year, is it's really warm. When we're racing here in the month of May, it's cold, so the car behaves different.
"It's always a different attitude when we jump in the car," he said. "We have to play with it, so obviously we made some minor changes in the rear and front of the car. It made up for what we needed for the course of the race. It's going to be really interesting to see how the car is going to behave for the full distance, especially after we came back with a different front end than what he raced here."
Tagliani and Lacroix were followed in qualifying by Andrew Ranger, L.P. Dumoulin, Jason Hathaway, Cayden Lapcevich, Gary Klutt, Kaz Grala, D.J. Kennington and J.F. Dumoulin.