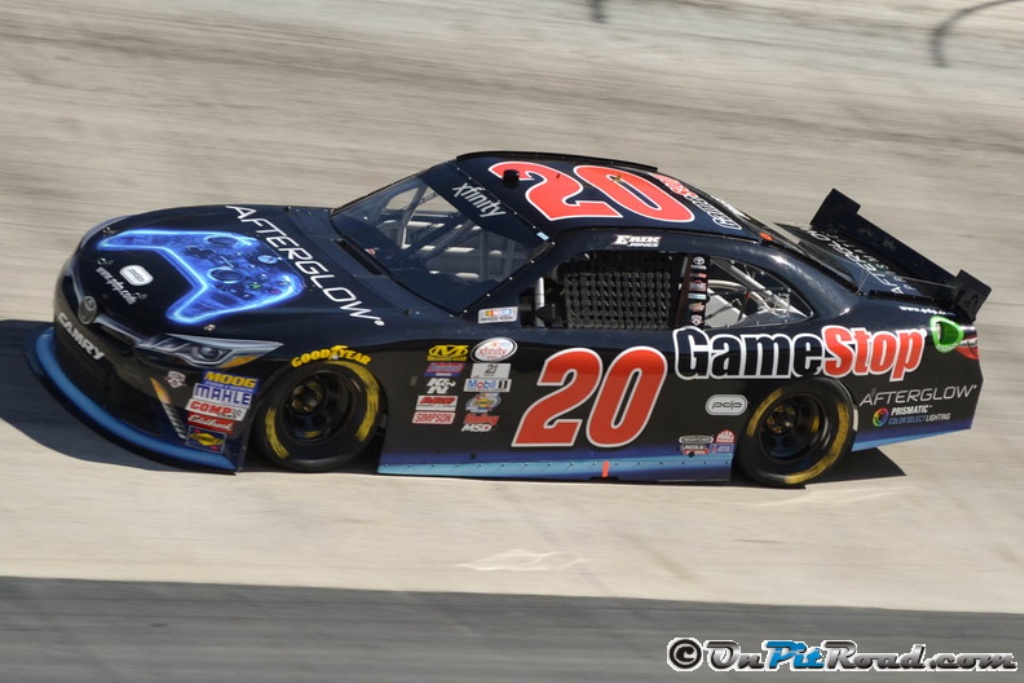 Erik Jones entered the XFINITY Series Chase as one of the favorites to win the title, but as the first Chase elimination race approaches, Jones finds himself in danger of missing the next round.
Jones sits 10th in XFINITY Series points, and is four points outside the Chase cutoff point. Although four points doesn't seem like a lot to make up, Jones has used his two mulligans in the Chase with two finishes outside the top-10.
A good run at Kentucky Speedway two weeks ago resulted in a 28th-place finish after being involved in a late-race crash. The poor results didn't stop there as an unfortunate pit strategy had Jones finishing 16th this past weekend at Dover International Speedway.
"We weren't very good before that either so just kind of an embarrassing day overall, we're a lot better than that," said Jones. "It's pretty embarrassing not to even be in the Chase right now for the next round too. We have a lot of work to do and we have to have a good run at Charlotte for sure."
Going into Charlotte, Jones isn't the only XFINITY Series championship favorite in need of a good run. Also behind the cutline in ninth is Ty Dillon. Dillon was involved in the wreck with Jones at Kentucky. Although he finished as the runner-up at Dover, Dillon still finds himself outside the Chase.
Jones and the No. 20 team know in order to make the round of eight, things just need to go their way at Charlotte Motor Speedway this weekend.
"We have a good team, we just have to do it right," he said. "We just didn't do it this weekend. We didn't have the car and things just didn't work out. Hopefully we have a better car next week at Charlotte to go out and hopefully get into the next round. A lot of work and a lot of pressure, but I think we can do it."