Newgarden Finds Ride with Dream Team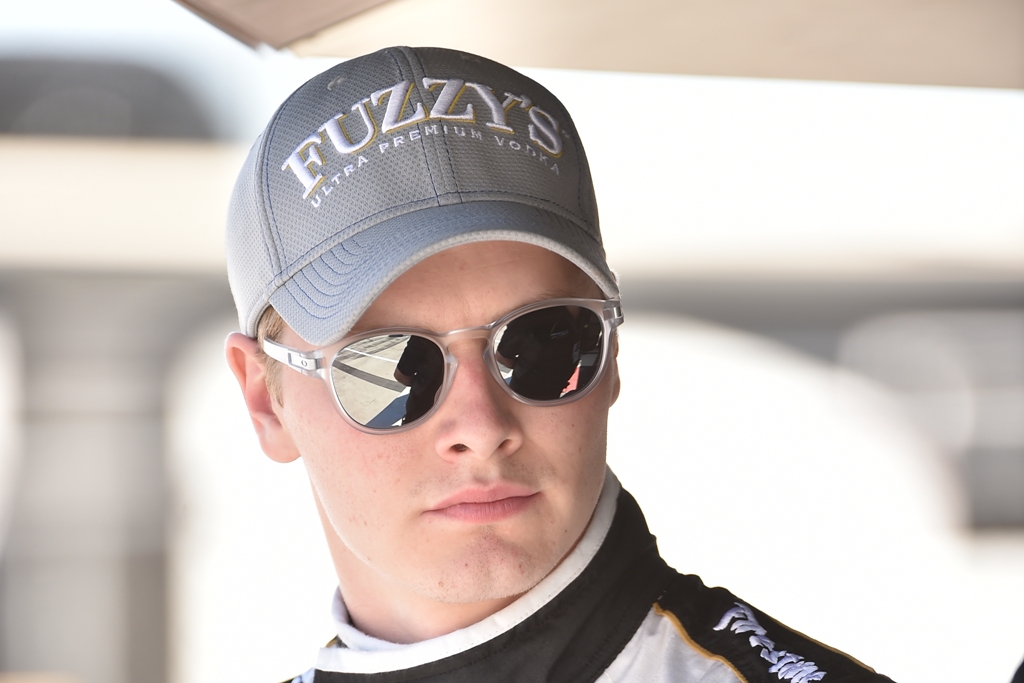 Team Penske announced on Wednesday that Josef Newgarden, as their newest driver, will drive the No. 2 Chevrolet for the 2017 season. The Hendersonville, Tennessee native will be the first American driver for Team Penkse in ten years.
"Well, I think, you know, a great championship is going to be built on a lot more than one person," he said. "I can't see that coming to fruition. There's definitely a sense of pride being American, especially joining a team like Penske. I think it's one of the most successful teams in the world and a team you dream about being a part of. It really is, it's kind of the American dream, the team itself."
Newgarden will be the new kid on the block and the youngest driver on the team.
"Obviously we look for the guys that can drive the car and that's what we've always looked at, but it's a bonus, for sure," said Tim Cindric, Team Penske President. "The fact that we look at it, we wanted somebody that we could build on for the future.
"It's no secret that he's bringing the average age of our drivers down a little bit, so I think it's somebody that we can build with and I guess the most important thing is showing that he can be successful at this level."
Newgarden won the 2011 Indy Lights Championship, and had meet with Penkse after winning that title.
"I remember meeting with he and Rick and Rodger after he won the Lights Championship, and he's somebody we've kept our eye on from that point in time." said Cindric. "No different that when we signed Simon (Pagenaud), you kind of have to decide if you're going to make a place for somebody like that, or if you're going to m you know, race against him for a while. So we figured he was better off being on our side than on the other side."
Newgarden is coming off an unbelievable year despite the fact he was injured in a significant crash in June at Texas Motor Speedway that left him with a broken clavicle and hand.
Joining Team Penkse this will give Newgarden more steady Teammates, as in the past with the small team at Ed Carpenter Racing he was the only driver or had different teammates through the race season.
"Yeah, I think it will be great," he said. "It's going to be a different challenge for me, you know, I think from an establishment standpoint. You've got more guys to work with. That brings more engineers to talk to. It changes the discussion, the whole dynamic that you go through on a race weekend. "I'm excited for that. It's going to be a shift for me, something I've not been used to."
Newgarden's first official test with Team Penkse will be next week at Road America.
"We'll be taking all four guys to Road America on Monday, so he'll get a chance," said Cindric. "It's really a unique opportunity because a lot of times, make a change like this, it's a while before they get in the car. We had scheduled a test independent of whether we made a driver change or not.
"So that's not really the catalyst; the catalyst for us is to get some permanent road course testing in before the winter months, because we feel like it's something that we need to understand a bit better before we go into the off-season. So timing was good for him and he will also be doing a test at Gateway later that week, as well. He's going to get some seat time right off the bat and be able to – got to get in the trenches with our guys and get acclimated very quickly so that in the off-season we can, I guess speak from experience."