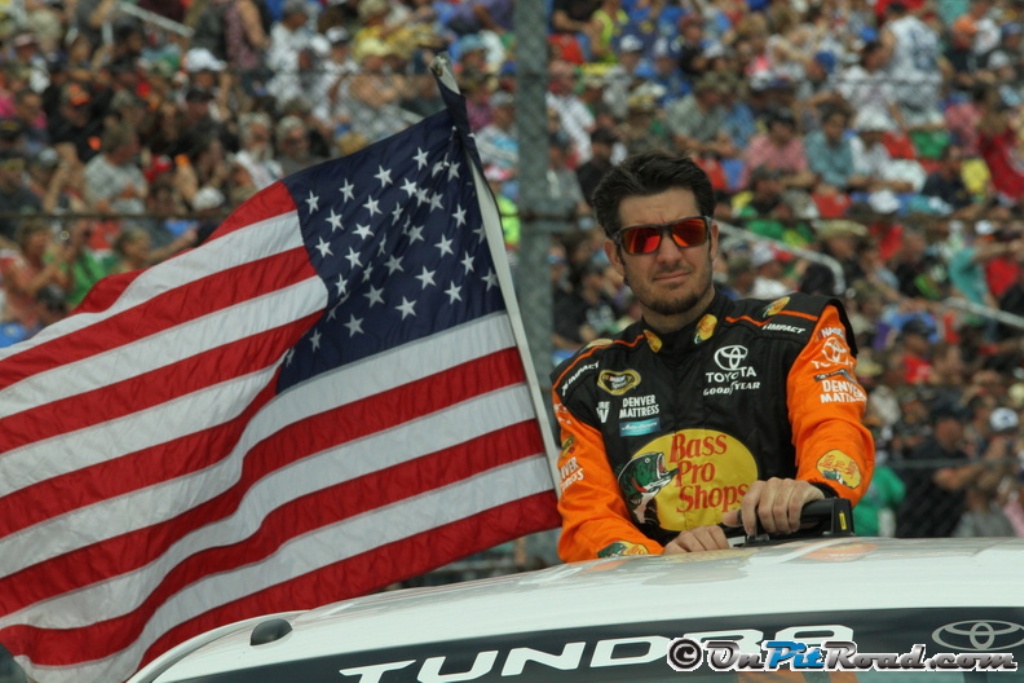 Coming off the sting of Chase elimination at Talladega Superspeedway last weekend, Martin Truex, Jr. is making it a statement that the New Jersey driver is still looking for wins.
Truex earned his fifth pole of the year at Martinsville Speedway with a fast lap of 19.282 seconds. Truex's lap beat second-place Joey Logano, who was going for his fourth consecutive Martinsville pole, by just eight one-thousandths of a second.
"This place is just so tough," Truex said following qualifying. "That first pit stall's so critical for having a shot at winning here, and I'd love to get my first grandfather clock."
Jimmie Johnson qualified third followed by A.J. Allmendinger, Chase Elliott, Tony Stewart, Carl Edwards, Denny Hamlin, Kyle Busch and Jeff Gordon.
Three remaining Chase drivers failed to make the final round of qualifying, and will start further back in the field. Matt Kenseth will start 17th, Kevin Harvick starts 20th and Kurt Busch will start from 23rd.
While Truex triumphed in his pole, a few teams worked on fixing damaged race cars.
Ricky Stenhouse, Jr. wheel-hopped heading into the turn on his qualifying lap, and crashed his No. 17 Ford. Stenhouse will start 39th on Sunday in a backup car.
Austin Dillon also made contact with the wall in the first round of qualifying. Although his team was able to repair the car, Dillon couldn't find the speed necessary to advance on the speed charts. Dillon will start 32nd.