Bowyer Among Drivers Looking for Rebound in 2017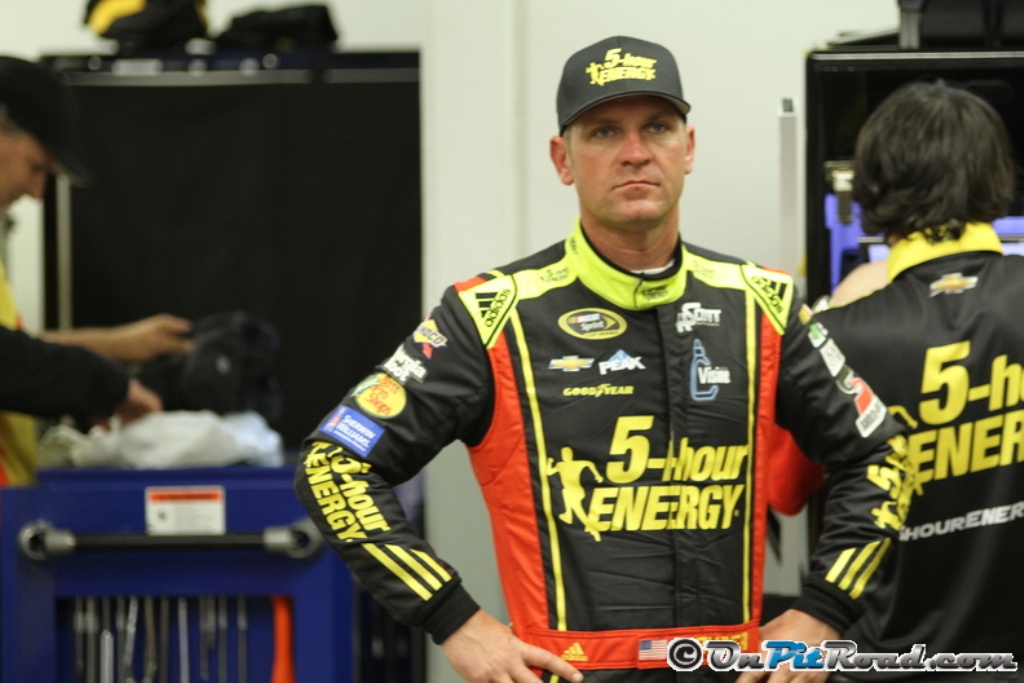 2016 was a rough year for a lot of people, but for some NASCAR drivers, it was a year they'd like to forget.
Clint Bowyer
Bowyer is in desperate need of a rebound year after having four straight winless years, and this year seems like it could be Bowyer's brightest in a long time. The 37-year-old joins Stewart-Haas Racing driving the No. 14 Mobil-1 Ford in place of Tony Stewart.
Bowyer knew he'd be in the No. 14 for SHR since 2015, but the Kansas native had to take a year driving for a backmarker team before he could take Stewart's seat. Even though he knew 2016 would be a hard year, it's doubtful Bowyer thought he would struggle as much as he did with HScott Motorsports. Bowyer scored a career-low three top-10 finishes, two of which came at restrictor plate tracks, and got his lowest points finish of 27th. To cap off a dismal season, Bowyer found himself suing the team as the year came to a close alleging the team failed to make two scheduled payments. Bowyer and team owner Harry Scott, Jr. eventually settled the lawsuit out of court, but it was an appropriate ending to a partnership that looked bleak to begin with.
After winning three races in 2012 and finishing second in the championship with Michael Waltrip Racing, it's been all downhill for Bowyer. Bowyer needs 2017 to turn out well in order to have a sense of redemption on his career.
Kasey Kahne
When you drive for one of the top teams in NASCAR, two straight winless seasons and failure to make the playoffs is simply the sign of a long slump.
Truthfully, the last three seasons haven't gone the way Kahne has wanted them to. In the last three seasons, Kahne has amassed only one win, three top-five finishes and has a best finish of 15th in points.
The Hendrick Motorsports driver is a seasoned veteran with 17 total wins, and he may need to add to that win total in 2017 as he'll head into a contract year in 2018 with young Hendrick development drivers like William Byron waiting in the wings.
Roush-Fenway Racing
This one is a no-brainer. Roush has been struggling for the last several years. Veteran drivers like Carl Edwards, Matt Kenseth and most recently, Greg Biffle, all left the team, while they were some of the drivers who helped build Roush-Fenway Racing to a race winning organization.
With several sponsors leaving the team, they were forced to downsize for the second time in three years as they go from three full-time cars to two. With young drivers like Trevor Bayne and Ricky Stenhouse, Jr. now put in an unexpected leadership position, 2017 could be a make or break year for the team.
Aric Almirola
Since joining NASCAR's top level on a full-time basis in 2012 with Richard Petty Motorsports, Almirola's never been a flashy driver, but 2016 was easily his and RPM's worst season.
The organization itself only scored two top-10 finishes during the season. Both came in the same race at Talladega Superspeedway in the fall when Brian Scott finished second, while Almirola picked up an eighth-place finish. Almirola finished 26th in points, which was the first time in his career as a full-time driver that he finished outside the top-20 in the standings.
If Almirola is going to rebound in 2017 he'll have to do so without a teammate. Brian Scott announced his unexpected intention to retire late in the fall of 2016 leaving RPM without a viable backup plan. When additional funding nor a driver could be found for the team's second car, they decided to run with only Almirola. A rebound in 2017 could seem like a tall task without a teammate, but it could also allow the team to focus more on the No. 43 car.