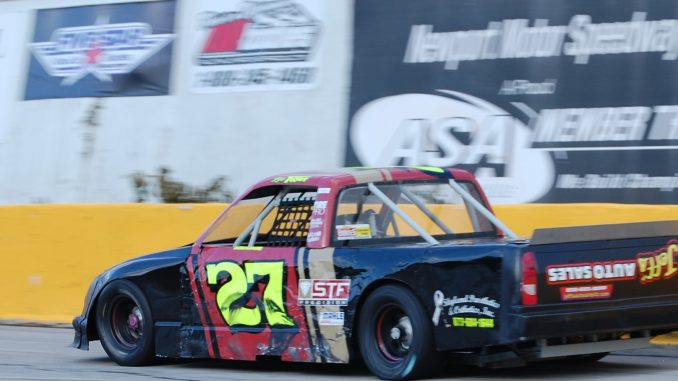 Get to know the 2016 Southeast Super Trucks Champion Lee Tissot.
Name: Lee Tissot
Age: 47
Hometown: Asheville, NC.
Race car: #27 STF Precision, Skyland Prosthetics, Jeffs Auto Sales Inc, Pro Tire, Dave
Ball Construction Chevrolet Silverado.
Wins: "Dont really keep count, but has to be around 150" – Tissot. Tissot is the defending 2 time back to back Champion.
Hobbies: Tissot enjoys watching his kids play ball in his time away from the tracks.
Favorite Track: "I like all the tracks, not any in particular. They all have their own challenges"
Tissot is definately no stranger to the short track scene. He began in 1987 at Asheville Speedway in the
Limited Stock division.
Goals going into the 2016 :
Just to win every week. Which we all know he had no problem achieving them goals.
Highlights of 2016:
Some of his highlights during the season were winning, "Thats why werace, we all want to win" said Tissot.
However, Some of his worst memories were over coming the unneccessary adversity at the end of the year.
2017 Game plan :   "My goals
are always the same, win or do your best. If you cant win, go home and improve" stated Tissot.
Crew: Shawn Dolan, Jeff Caldwell, Hudson Kanipe, and Addison Tissot. Dave Ball and Mike Kanipe who are the co crew chiefs, Engine Builders are Legendary Tony Warren and Thomas
Holbert, and Kevin Morgan who is his spotter ("The best spotter this side of the Mississippi" said Tissot).
Look for the #27 with veteran driver Lee Tissot in victory lane this coming season.