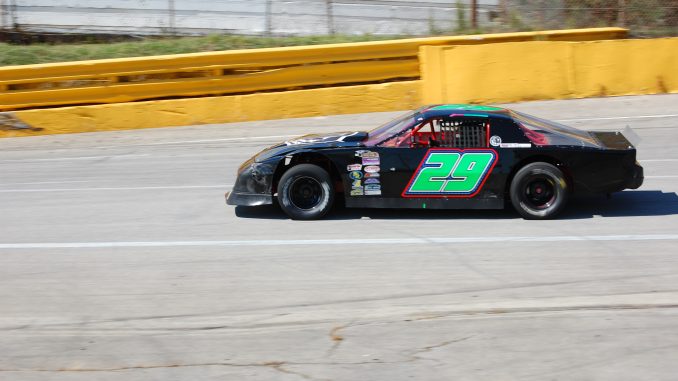 Name : Jason Leatherwood
Age: 42 years old
Hometown : Waynesville, NC
Race Car: #29 Clint Watkins Construction, Joe Metcalf Race Engines Chevrolet Camaro in the Southeast Super Stocks division of the Southeast Super Trucks Series.
Hobbies : Racing, Racing, and well Racing
History : Jason has been racing for 20 years now, he began in 1996 at Asheville Motor Speedway in the Rookie Division. Racing also runs in his families blood, his second cousin raced for a long time at the Asheville Motor Speedway.
Favorite Tracks : Tri-County Motor Speedway & Kingsport Speedway
Goals for the 2016 Season : "Never really set out to win it, but after winning three of the first four races and having
a lot of good runs mid season, I figured lets give it a shot. Just glad that a lot of hard work and determination
paid off" stated Jason.
Highlights:
"Winning at Anderson Motor Speedway mid summer after having to rebuild the car from a wreck the week earlier at a non sanctioned SEST race." stated Jason
And when asked about
worst memory : "I really dont have one, I consider myself lucky to get to race. There are a lot of people who
would give anything to get to do what we do every week. So if I have a bad day at the track I just think how
lucky I am to be there in the first place and just move on to the next week". Jason said.
2017 Game Plan:
"My goals for the 2017 season is to simply just have fun"
Crew: Clint Watkins, Alan Rich, Tobie Wyatt, Glen Wyatt, and Zac Cagle.
Keep your eyes on the #29 lightening bolt this coming season in just a few short months.