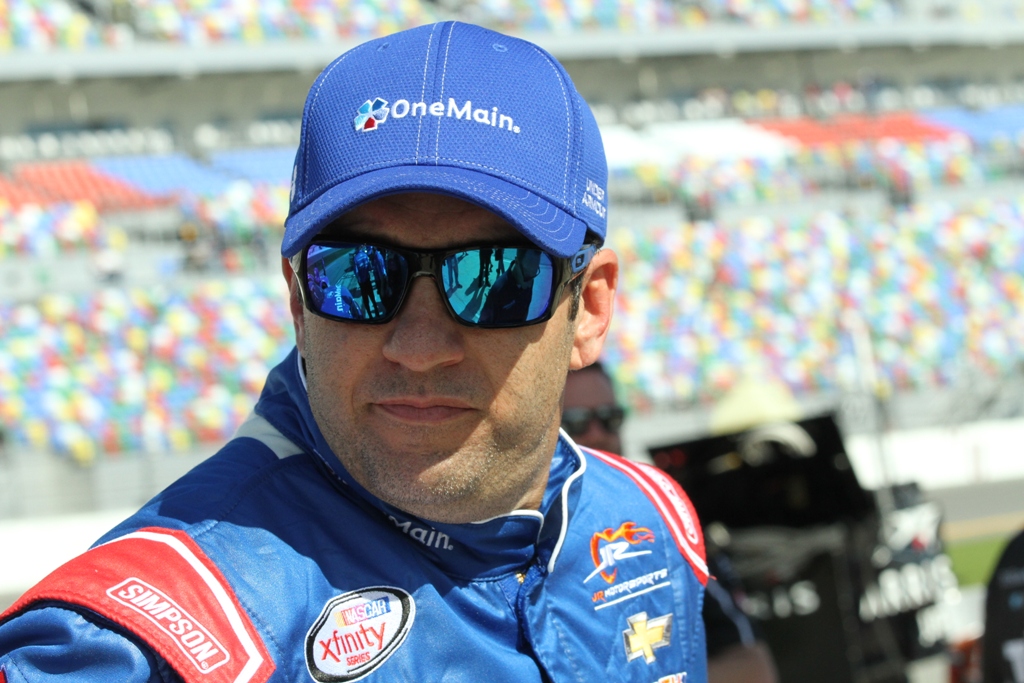 Coming off a near championship winning NASCAR XFINITY Series season, Elliott Sadler will get one more crack at the Daytona 500 in 2017.
Sadler will team up with Tommy Baldwin Racing and longtime supporter Golden Corral for the 59th running of the Great American Race.
"This is a great opportunity for me and everyone affiliated with Tommy Baldwin Racing," said Sadler. "I love the Daytona 500 and to have Tommy and Golden Corral offer me this opportunity is awesome."
Sadler and Baldwin have had a working relationship in the past at Daytona International Speedway that could help the pairing qualify during Speedweeks.
"Tommy and I have known each other a long time," said Sadler. "We actually won a qualifying race for the Daytona 500 together back in 2006. We're gonna rekindle some of that magic and work our tails off to get our car in the race. I know Tommy is putting a lot of effort into this and we're gonna go out and get the best result we possibly can for him and TBR's partners."
As with in years past, Golden Corral will continue its "Top-10 Kids Eat Free" Promotion. If Sadler finishes 10th or higher in the race on Sunday, kids aged 10 and under will eat free at Golden Corral on Monday, Feb. 27.
"We are excited to be working with Tommy Baldwin Racing for the seventh season," said Shelley Wolford, Vice President of National Marketing and Media at Golden Corral. "We will be cheering Elliott on to qualify at Daytona and then race for a Top 10 Kids Eat Free finish."
Sadler last competed in the Daytona 500 in 2012 with Richard Childress Racing where he finished 27th. He has a best finish of second in the 2002 running.