Credit One Bank to Sponsor Kyle Larson for Select Races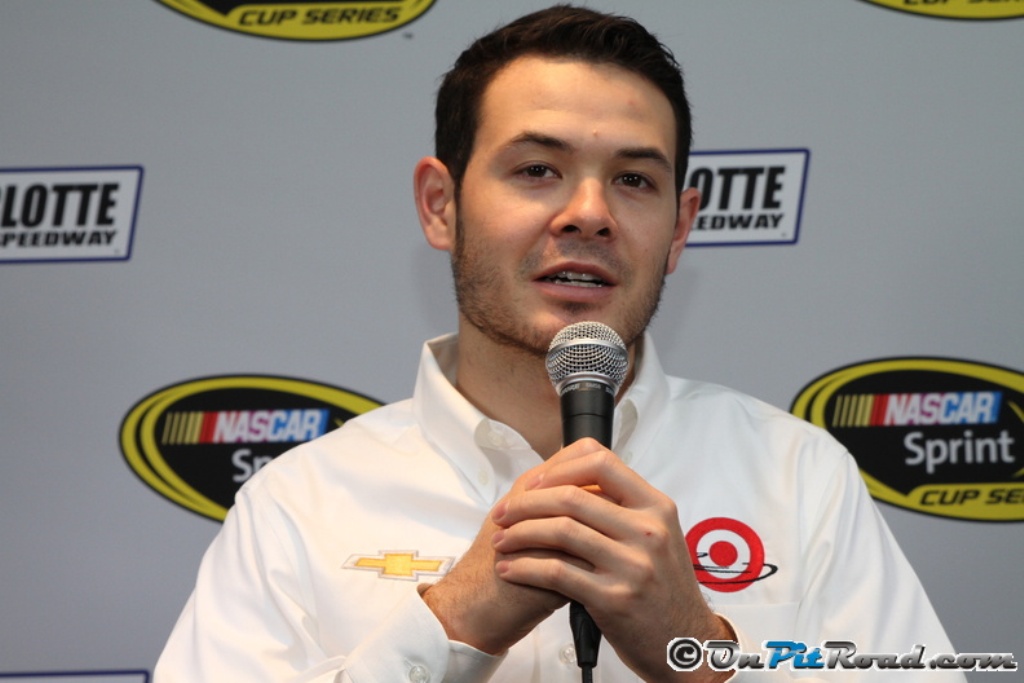 It was announced on Wednesday that one of the biggest credit card issuers in the United States, Credit One Bank, will be teaming up with Chip Ganassi Racing by sponsoring the No.42 car driven by Kyle Larson beginning with the Advance Auto Parts Clash at Daytona on Feb. 18.
"We received such a positive response from our first year of partnership with NASCAR and Chip Ganassi Racing," Vice President of Marketing Communications for Credit One Bank, Laura Faulkner states. "We are excited to grow our support this season and continue to bring the benefits of the Credit One Bank NASCAR credit card to millions of race fans. Extending our sponsorship to Kyle and the No. 42 team is a natural next step for us, while we continue to back Jamie in his chase as well. We look forward to seeing the No. 42 Credit One Bank Chevrolet SS on the track throughout the season."
This isn't the first time that Credit One Bank has teamed up with CGR. Last year they sponsored a few races on the No.1 car driven by Jamie McMurray. They will continue to be associate sponsors on McMurray's car in 2017 as well.
"We are very excited to grow our relationship with Credit One Bank and introduce the company as a partner on the No. 42 Chevrolet for the 2017 season," President, Chip Ganassi Racing Steve Lauletta added. "We enjoyed a successful first year with Credit One Bank last season on the No. 1 Chevrolet, and look forward to continued success this season with Kyle and the No. 42 team. Having Credit One Bank grow with our team is not only a testament to the strength of our sport, but also highlights the enthusiasm we have this season for our teams at Ganassi as both Jamie and Kyle look to build off of a strong 2016 season."
Credit One's sponsorship of the Larson and the No.42 team will help fill in the blanks as Target downsizes its sponsorship in preparation for leaving NASCAR in 2018. In addition to their primary sponsorship for Larson, Credit One will be an associate for sponsor throughout the season.
Larson will be driving in his fourth full-time season in NASCAR's major series. He is coming off his best season to date with a ninth-place finish in the final points standings along with his first Monster Energy NASCAR Cup Series win.
"I can't wait to get back on track this year and pick up where our team left off last season," Larson said. "This time last year we were getting used to some new guys on our team, so we're really excited to start off this season with some good chemistry and an idea of what we all need to do each weekend to contend for wins. We're also looking forward to our first season with Credit One Bank as a part of our team. They were a great partner with Ganassi and NASCAR last season, so we're excited for some great races with them this year."