Busch, Patrick Look Forward to Ford Power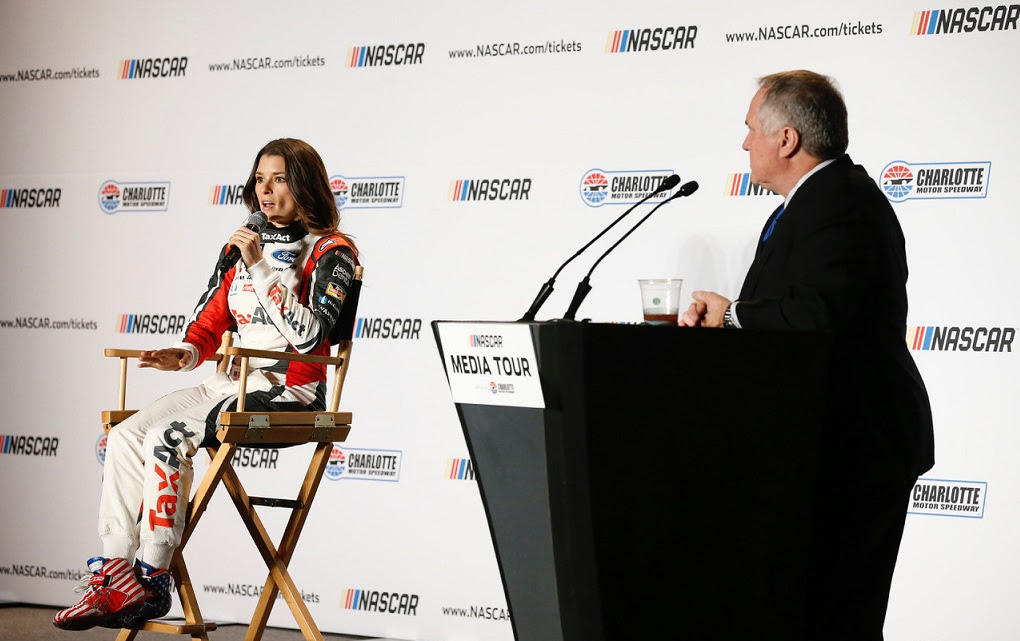 CHARLOTTE, N.C. (Jan. 24, 2017) – Stewart-Haas Racing drivers Kurt Busch and Danica Patrick discussed their team's move from Chevrolet to Ford during the 35th Annual NASCAR Media Tour hosted by Charlotte Motor Speedway on Tuesday at the Charlotte Convention Center.
Busch, who won Ford's most recent Monster Energy NASCAR Cup Series championship while with Roush Fenway Racing in 2004, drove Dodges for Team Penske from 2006-'11. Busch piloted Chevrolets for Phoenix Racing, Furniture Row Racing and Stewart-Haas prior to his return to Ford, the manufacturer with whom he entered the series in 2000.
"It is a special homecoming feeling to head back to work with Ford and to have them (work) with our power and bodies at Stewart-Haas Racing," Busch said. "It really feels neat to come back to a place where I've seen the faces before and the structure has been polished. There's more depth with Ford Performance. The whole gang is ready and willing to help in all areas and directions."
Patrick has driven Chevrolets since she debuted in NASCAR's top series in 2012. SHR's manufacturer switch, Patrick said, should benefit her team.
"The goal is to do better all the time," said Patrick, who finished 24th in points in 2015 and '16. "Hopefully some of the things that have changed within our team, the big one being changing over to Ford, will open up some opportunities and possibilities and just pure potential for the team and we can improve. Hopefully there's more room to improve now.
"That's exciting to me. I'm optimistic and hopefully it will be something that makes a difference."
The 35th Annual NASCAR Media Tour hosted by Charlotte Motor Speedway runs through Wednesday.
Driver media availabilities will be streamed live throughout the event on NASCAR.com. Daily updates will be available at www.charlottemotorspeedway.com, on Facebook, Twitter and Instagram. Follow #CMSMediaTour for all the latest updates.