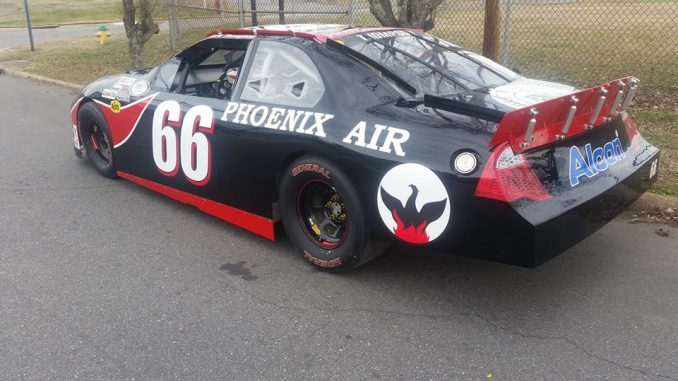 On Saturday Afternoon, Mark Thompson will be making his 98th career start in the ARCA Racing Series presented by Menards and his 16th start at the World Center of Racing in the ARCA Racing Series presented by Menards.
In those 16 starts at Daytona, he's failed to visit victory lane but has landed 2 victories in his career at Charlotte and Michigan coming back in 1997. Mark Thompson teams with Carl Long and his MBM Motorsports where he will pilot the No. 66 Ford Fusion with partnership from Phoenix Air.
Mark Thompson made his ARCA debut at the Daytona International Speedway 26 years ago behind the wheel of the No. 79 for Gray Racing Chevrolet where he gained a 25th place finish after being involved in a crash. Thompson's best finish at Daytona came in 2010 where he finished 2nd with Venturini Motorsports. In 2015, while driving for Ken Schrader Racing, he was able to place the No. 11 Toyota Camry on the front row gaining his 4th career pole. Last Season, Thompson was being lapped at lap 18, and he ended up collecting Derrick Lancaster and Matt Kurzejewski in a crash, which ultimately ended his day.
This season, Thompson will have to compete against some of the new talents coming up the ranks in NASCAR including Riley Herbst, Austin Theriault, Dalton Sargeant, Bret Holmes, Shane Lee, and a few drivers seeking clearance to run the NASCAR Camping World Truck Series and NASCAR Xfinity Series races next weekend like Clint King, Noah Gragson, and Kaz Grala.
As of late, we have been seeing Mark Thompson being the Restrictor Plate Ringer. Last season, Thompson raced at Kentucky Speedway where he gained a top-10 finish with Venturini Motorsports. His schedule this season beyond Daytona is unknown left.