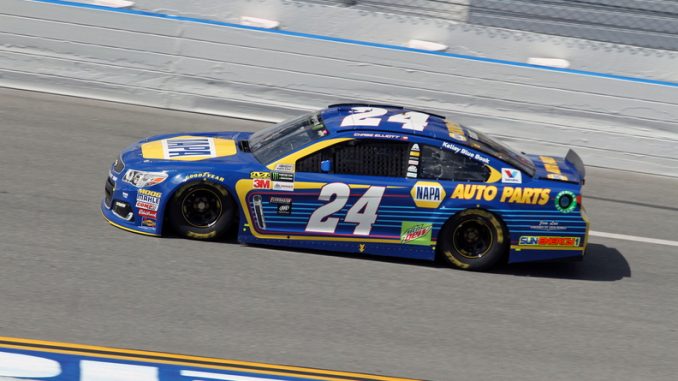 The Daytona 500 produced some great racing this year. Two sophomore drivers, Chase Elliott and Ryan Blaney, were extremely competitive and both had a shot to win in the closing laps. If the season opener is any indication, they are definitely not falling victim to the curse known as the sophomore slump. Obviously, it's only the first race of the season, but these two drivers are employed by very strong teams and both are extremely talented.
Elliott was the fastest qualifier for the second year in a row. He backed that up with a win in his Duel. On raceday, he performed very well throughout the day. Though he did not finish in the top-ten in any stage, he did lead 39 laps, and appeared to be on his way to victory in the closing laps until he lost the lead on lap 197. He eventually ran low on fuel and finished 14th. His final result was not an indicator of how well he performed all day.
Blaney was also very competitive all day long. Blaney finished third and tenth in the first two stages respectively. He also led two laps and was threatening to win on the last lap until the car sputtered entering turn three. In fact, Blaney was lucky to make back to the line.  "I started kind of running out the gas there into three.  We started sputtering pretty bad.  Luckily made it back to the line.", said Blaney. Blaney finished the day in second place
Both drivers dodged crashes all day coming close to getting caught up in several incidents. In fact, Michael McDowell indicated his car may have saved Elliott at one point when No. 24 NAPA Chevy got loose and bounced the left front off the right side door of McDowell's No. 95.
Daytona is obviously a beast of its own. Next week at Atlanta, we will get a more accurate picture of how teams are going to perform throughout the season. These two sophomores, however, have at least one more week to at least believe they are not falling victim to the dreaded sophomore slump.