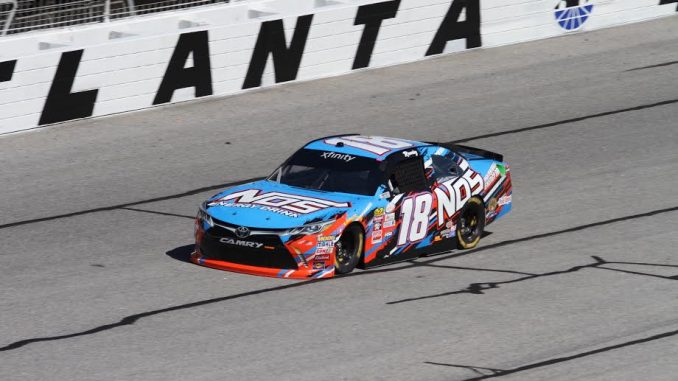 Kyle Busch scored his 87th career victory in the NASCAR Xfinity Series on Saturday at Atlanta Motor Speedway. The win did not come without controversy, however. Busch's No. 18 NOS Energy Toyota Camry failed post-race inspection for being too low in the front.
"I don't know. I didn't feel anything happen … over the course of the day," Busch said.
Based on the new penalty procedures released by NASCAR at the start of this season, this should result in an L1 penalty for the team. An L1 penalty could result in suspension of the crew chief for one to three races, a monetary fine between $10,000 and $40,000, loss of  10-40 points and loss of all benefits of the race win (using the win to make the owner's championship playoffs).
Announcement of the details of the penalty are expected in the next few days.