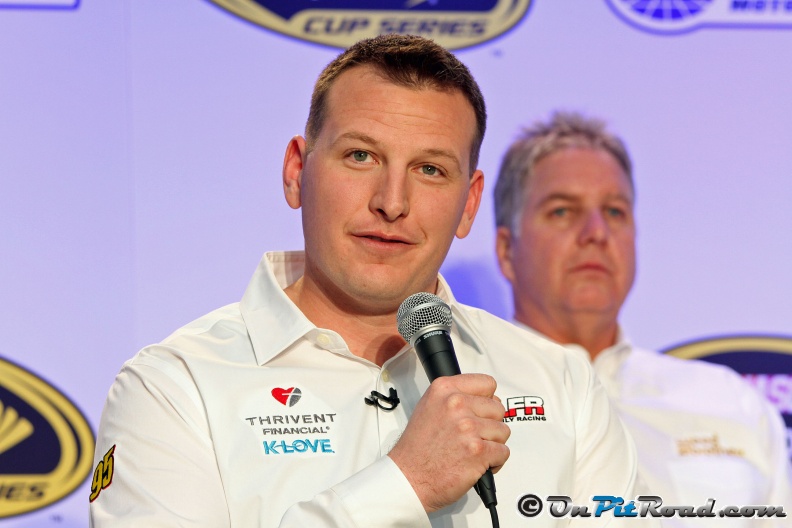 Michael McDowell will race at the Las Vegas Motor Speedway for the eighth time in his Monster Energy NASCAR Cup Series Career this weekend with Leavine Family Racing. He will pilot the No. 95 WRL General Contractors Chevrolet SS in Sunday's Kobalt Tools 400.
He made his Las Vegas debut with Prism Motorsports in 2010 where he finish 33rd after starting 42nd. It's been one of his more challenging tracks, but on Sunday, he will seek to turn that around as he searches for his second top-15 finish of the season.
"As far as racing at Las Vegas, that track is treacherous, it's fast, it's hard, it's windy and it's dusty," McDowell said in a team release. "The track changes throughout the day, and it's a challenge. There are not a lot of places where you see guys spin out by themselves, and Vegas is one of the places where it's easy to do."
For a small team, the stretch of races on the West Coast can be tough. When he and Leavine Family Racing completed it last year, McDowell's best finish came at his home track of Phoenix International Raceway where he finished 26th.
"I think no matter what, going to the West Coast is difficult for the teams, especially small teams when most of the guys that are working at the shop are also coming to the race track," said McDowell. "To switch cars out and to do the swap and all those things is hard. We don't have an extra hauler and all this other stuff, so it's definitely a challenge. I like the schedule, though. It's good for a lot of reasons. One, is there are not a lot of places on the East Coast this time of year that are going to be nice to race in. Going to Daytona and Atlanta and then being able to go to Vegas, Phoenix and California where the weather is nice, is an important part of the schedule. There are just a lot of moving parts."
He gained a 15th place finish in the Daytona 500, which has been his best finish so far this season. Last weekend in Atlanta, he finished 29th following a challenging race.