Tagliani Announces Lowe's as New Primary Partner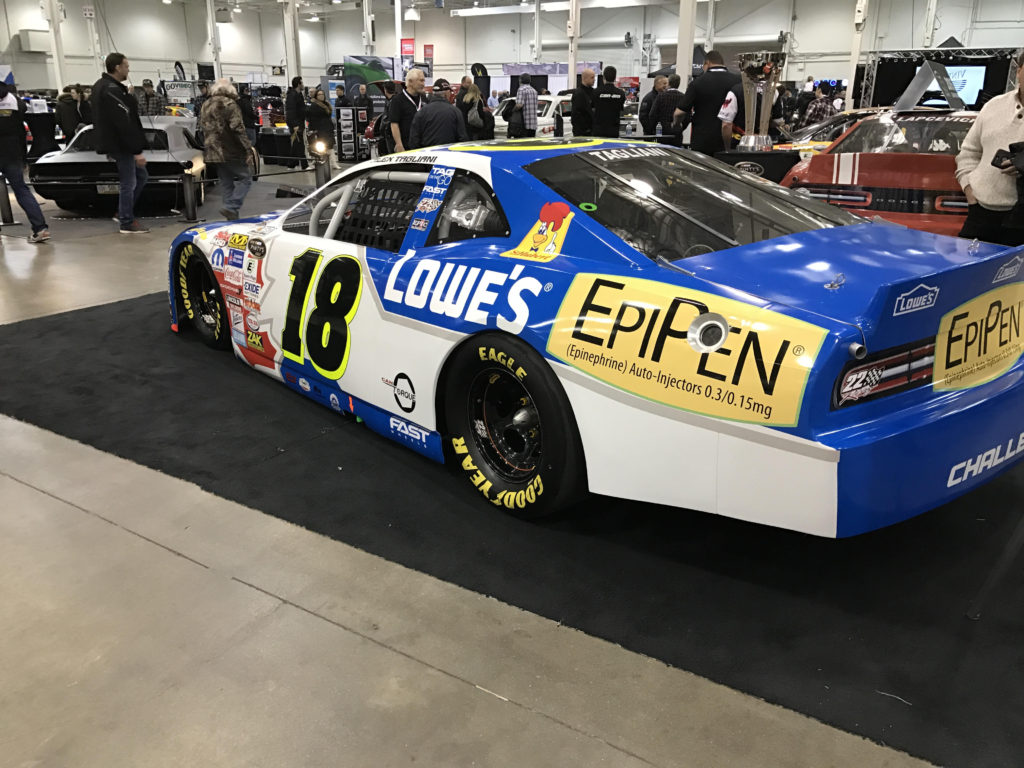 One of NASCAR's most recognizable sponsors is making its way north of the border with driver Alex Tagliani this season.
Tagliani announced at Mississauga's International Centre on Saturday that Lowe's Canada will join EpiPen as a primary sponsor on his No. 18 22 Racing Team Dodge this season.
Lowe's, the sponsor of seven-time Monster Energy NASCAR Cup Series driver Jimmie Johnson, will sponsor the NASCAR Pinty's Series driver as he hunts for more race wins in 2017.
"It's not every day that you can really find sponsors that can really fit with you," Tagliani said. "It started with EpiPen in 2013 with a severe food allergy. Everybody knows that I've been renovating and building homes in the last 10 years. Carrying this brand on my car means a lot to me. I think I spend more time in a Lowe's store than my wife in a grocery store.
"The fans are really going to connect with this car. It's a brand that doesn't need any introduction into the world of racing. We definitely hope that we are going to bring the level up this year with our team, and get Lowe's proud in Canada.
Tagliani said that since Pinty's involvement increased in the series in 2016, it has helped to reinvigorate NASCAR in Canada.
"Since Pinty's come in as a sponsor in the series, we've seen a big movement in corporate sponsorship. Having this brand on our car with this sponsorship means a lot to us. Yes, we have big shoes to fill because the brand has been associated with (Jimmie Johnson's) seven championships, but we're amongst fans here. Fans are watching the race in the U.S., and they're watching the races in Canada."
Tagliani, a five-time Pinty's Series race winner, will compete in his ninth's Pinty's season in 2017.