Custer Falls Short of Tying Season Best Finish in Vegas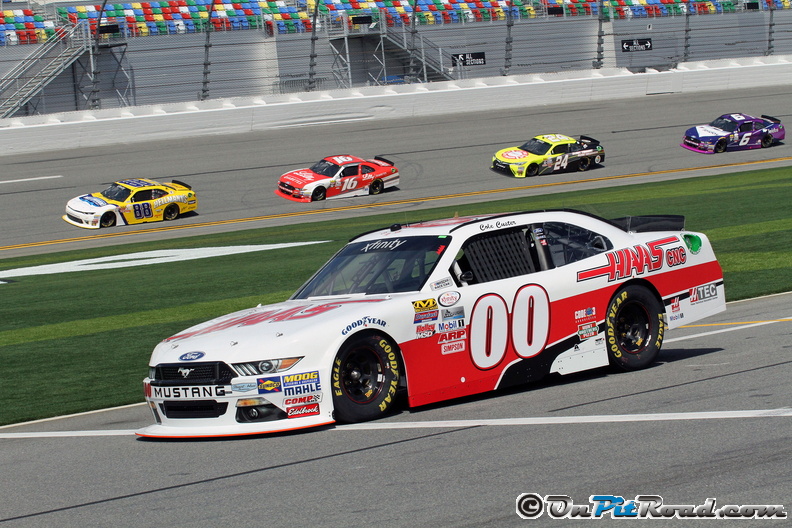 Proving Daytona was just an outcast, Cole Custer arrived in Las Vegas, Nevada with some momentum following a 10th-place finish last weekend in the Rinnai 250 at the Atlanta Motor Speedway. He entered the Las Vegas Motor Speedway for the first time behind the wheel of a NASCAR XFINITY Series car having one start in the NASCAR Camping World Truck Series there. Last season, he was able to secure a consistent evening finishing third after starting third.
Starting 20th in the No. 00 Code 3 Associates Ford Mustang, he was forced to use hand signals the first stage of the race while battling a radio issue. Despite struggling with several handling conditions, he was able to work his way up to ninth by mid-race.
Following a four-tire stop, he raced from 20th to 14th in the final laps of the second stage, which set the team up for a final dash for the finish. He stayed out during the final competition caution that split the final two stages, and would find himself sitting in fifth with just 120 laps to go.
The No. 00 restarted on slightly older tires after staying out at the end of stage two. Near Lap 105, he reported the car was tight from the center of the corner through the exit, but would hold off until Lap 142 to make a green-flag pit stop for four tires and an adjustment.
On Lap 161, he found himself in 10th when a caution flew for debris. Another four tires, fuel, and an air pressure adjustment would set him up for the final 39 laps of the race. Custer would avoid an accident involving the No. 19 of Matt Tifft and the No. 23 of Spencer Gallagher, which would set up for the final four lap shootout.
He restarted 14th with four laps to go and gained four positions to come home 11th, and leave in 10th in XFINITY Series points heading to Phoenix.
"We started out with some radio problems and then got those fixed. I got better as the day went on with restarts and we definitely had a good long-run car and got better by the end," Custer said in a team release. "I was able to make our way up there and got lucky by avoiding that wreck right there at the end. It was right there in front of us. I can't say enough about all of our guys on our Code 3 Associates Ford Mustang and the folks at Stewart-Haas and Ford for all of their support. It's been a great first few races and we're looking forward to the rest of them."