IMSA Mobil 1 12 Hours of Sebring Preview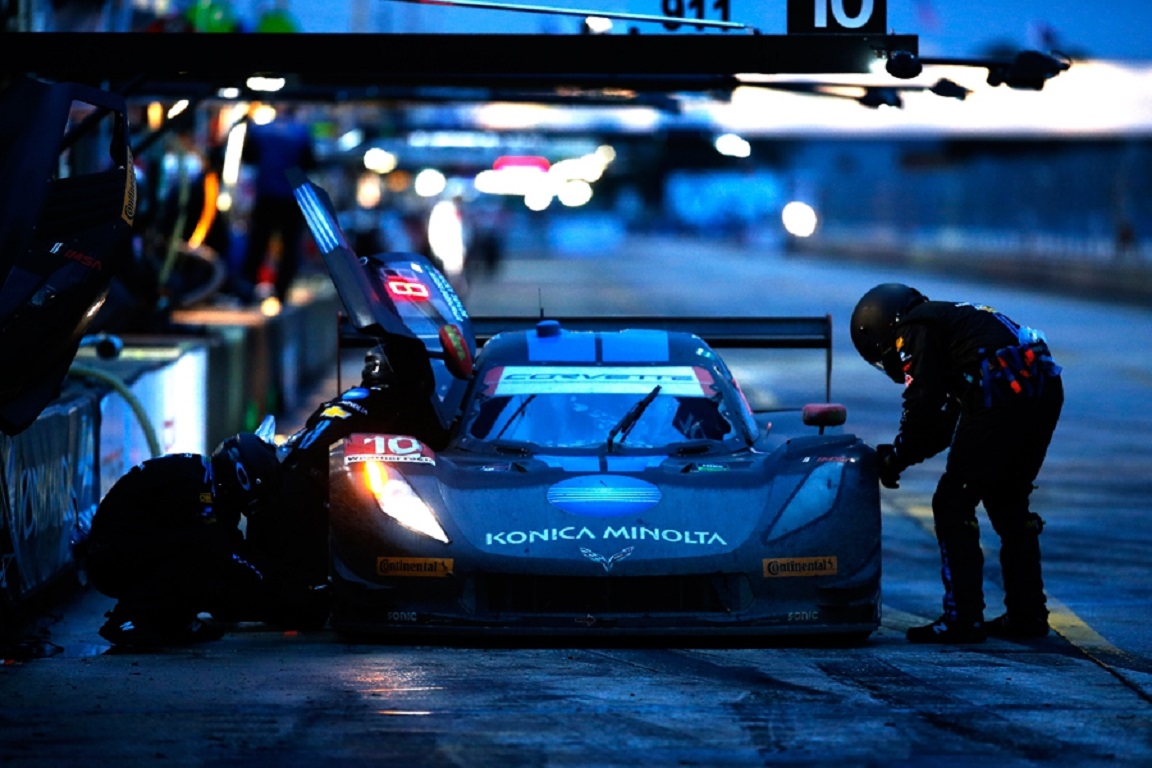 After an exciting a Rolex 24 Hours of Daytona that came down to the wire in several classes, the IMSA WeatherTech SportsCar Championship is back in action for racing in Florida this weekend.
This weekend, the drivers will take on the rough, abrasive course at Sebring International Speedway where the drivers will look to take home the elusive victory.
Prototype (P):
When trying to pick an overall winner for Sebring, one can look no further than the Konica Minolta Cadillac DPi-V.R owned by Wayne Taylor. The No. 10 Cadillac won at Daytona with brothers Jordan and Ricky Taylor at the helm, legendary sports car racer who retired after the race Max Angelelli and four-time Monster Energy NASCAR Cup Series champion Jeff Gordon. This week, Angelelli and Gordon are not in the car, but driving with the Taylor brothers is British driver Alex Lynn. Lynn, a Formula One test driver, is only 23, but brings a host of experience to the table. He's a GP3 champion, and current Formula E reserve driver for DS Virgin Racing. Not much is known about Lynn in the United States, but if he's been called on to race for the Rolex 24 race winning team, he must be good.
Another team who will surely be strong is the Action Express Racing team. Action Express will compete with two cars as usual. In the No. 5 Mustang Sampling Cadillac will be Christian Fittipaldi, Joao Barbosa and Filipe Albuquerque. The No. 31 Whelen Engineering Cadillac will have Dane Cameron, Eric Curran and former Verizon IndyCar Series star Mike Conway at the wheel. Action Express earned a win in this race two years ago with Fittipaldi, Barbosa and Sebastien Bourdais.
Last year's overall winners will also be one to watch out for with Scott Sharp, Ryan Dalziel and Pipo Derani in the Tequila Patron ESM No. 2 Nissan. All three drivers have strong chemistry together, and always have a lot of speed in the closing stages of the race.
Prototype Challenge (PC):
Arguably the least competitive class, Prototype Challenge only has four cars vying for the win. At Daytona International Speedway in January, the No. 38 Performance Racing Technology ORECA destroyed the competition by 22 laps. Now, this race is 12 hours shorter, but it wouldn't be a total shock if they won by laps in the double digits once again.
GT Le Mans (GTLM):
From a non-competitive class to a highly competitive class, GTLM will put on an exciting show on Saturday. It's tough to highlight a definite winner in this class. At Daytona, Ford Chip Ganassi Racing took home the win in the No. 66, and with drivers like Dirk Muller, Joey Hand and Sebastien Bourdais, last week's IndyCar winner at St. Petersburg, it would be no surprise if they won again. However, the No. 66 will two strong team cars along with a fast Ferarri, two Corvettes, BMW and Porsche.
GT Daytona (GTD):
The biggest upset in Daytona happened in the closing hours when Alegra Motorsports, a team largely based just outside of Toronto, took home their set of Rolex watches. The team is back to defend their win with Daniel Morad, Michael De Quesada, Michael Christensen and newcomer to the team, but certainly not the IMSA paddock, Spencer Pumpelly.
Several strong teams will try to knock Alegra off the top step of the podium including the new Lexus program, which admittedly had its fair share of issues in Daytona, defending class series champions Christina Nielsen and Alessandro Balzan with co-driver Matteo Cressoni, Michael Shank Racing's new Acura program and the always competitive Turner Motorsport.