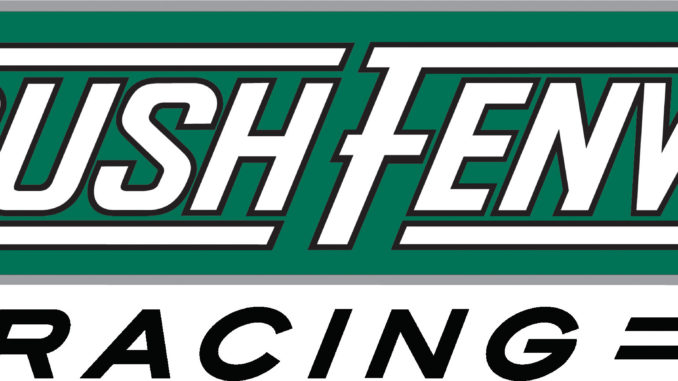 Roush Fenway Racing Prepares for Battle in the Old Dominion
Roush Fenway Racing gears up for the first short-track race of the 2017 Monster Energy NASCAR Cup Series (MENCS) season at the .526-mile paper-clip shaped oval of Martinsville Speedway, where the organization has earned six victories across the three major touring series.
MENCS
Martinsville
Sun. 4/2/17 – 2:00 PM ET
FS1, MRN, Sirius 90
Trevor Bayne, No. 6 AdvoCare Ford Fusion
Ricky Stenhouse Jr, No. 17 Fastenal Ford Fusion
For Whom The Bell Tolls
Roush Fenway has earned four Grandfather Clocks at Martinsville with drivers Mark Martin (two), Jeff Burton and Kurt Busch. Roush Fenway most recently went to Victory Lane with Busch in Oct. 2002.
Rock Around the Clock
Roush Fenway had its overall most-successful outing at Martinsville in the spring of 2002 when it placed all four of its cars inside the top 10 with drivers Martin, Burton, Busch and Matt Kenseth.
Closing Time
Roush Fenway earned a one-two finish in the April 9, 2000 event at Martinsville with drivers Martin and Burton. Martin paced the field for 64 laps en route to the victory.
Tale of the Tape
Roush Fenway has started 200 MENCS races at Martinsville, recording four victories, 26 top-five finishes, 64 top-10 finishes, an average finish of 17.6 and has led 1,378 laps. Roush Fenway also boasts two NASCAR Camping World Truck Series (NCWTS) wins in 46 starts at Martinsville (fall of '03 and '05).
Off-Weekend
The NASCAR XFINITY Series takes a short hiatus before returning to action next week at Texas Motor Speedway. Heading into the break, Roush Fenway ranks in the fourth and fifth positions, respectively, with teammates Ryan Reed and Bubba Wallace. Reed, who won the season opening event at Daytona International Speedway, has one top-five and two top-10s. Teammate Wallace has recorded four consecutive top-six finishes dating back to the second race of the NXS season at Atlanta Motor Speedway.
Martinsville Success
Current Roush Fenway XFINITY Series driver Wallace has earned two career victories at Martinsville in the NCWTS in the fall of 2013 and the fall of 2014. Wallace has also recorded two pole positions and has led a total of 261 laps at the famed speedway.
Roush Fenway Martinsville Wins
1992-1    Martin        Cup
1997-2    Burton        Cup
2000-1    Martin        Cup
2002-2    Busch          Cup
2003-2    Wood         Truck
2005-2    Craven       Truck
Roush Fenway at Martinsville Speedway
Race     Win     T5         T10       Pole      Laps          Led           AvSt        AvFn       Miles
CUP                  200         4         26          64         4          96210       1378          20.3         17.6         50605.9
NXS                   4            0          0            2          0           950            0              23.2         16.2         499.7
TRUCK             46           2         14          24         3          10256       270            12.4         12.3         5394.6
250         6          40         90         7          107416     1648          18.6         15.4         56500.2